Hi, I'm Steve with AAA Service Company, and this is one of my favorite tools. This is a DeWalt 60volt brushless cutoff tool that we use for cutting metals, cutting concrete… I've even cut some tree branches with it.
No Complaints on Usability
It feels great, it's got nice balance. It's safer than a hand grinder, because you're behind it. It has a shroud to direct the sparks away from you. It's good for using overhead as well, because it's got a little more reach on it than a grinder. It's much stronger and more powerful, too.
The battery lasts… well, sometimes all day, if we're just doing light rebar cutting here and there, steel pipe, copper pipe.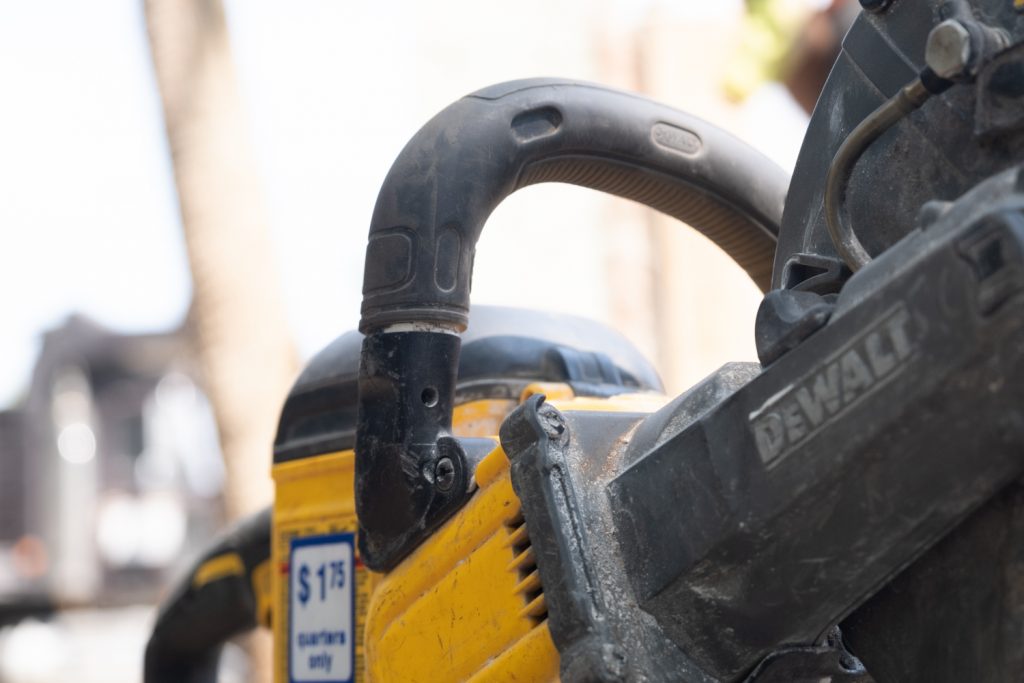 Let's talk about Cutting Power
This particular tool uses a 9-inch blade, both diamond and steel-cutting and masonry-cutting blades. It has the same armor size as a standard 4.5-inch grinder, and some 7-inch grinders as well. Typically when a blade wears down you can use it on a smaller tool as well, reducing waste.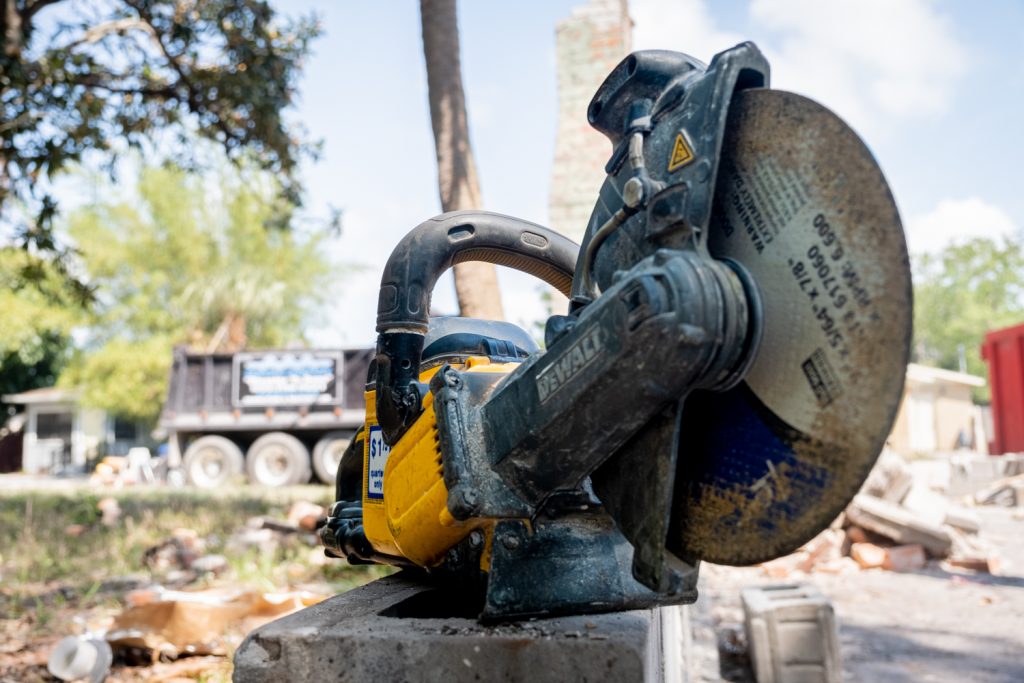 When you're cutting concrete though, to have a little more depth would be nice, but then, you know, that changes the tool for everything else it's good at. So in that case I'd just grab a larger gas-powered diamond-blade saw.
One very nice feature this saw has is you can hook up water to it. You can adjust the water speed so you can wet-cut your concrete, keeping all your dust down. And that's awesome, especially on a battery-operated tool.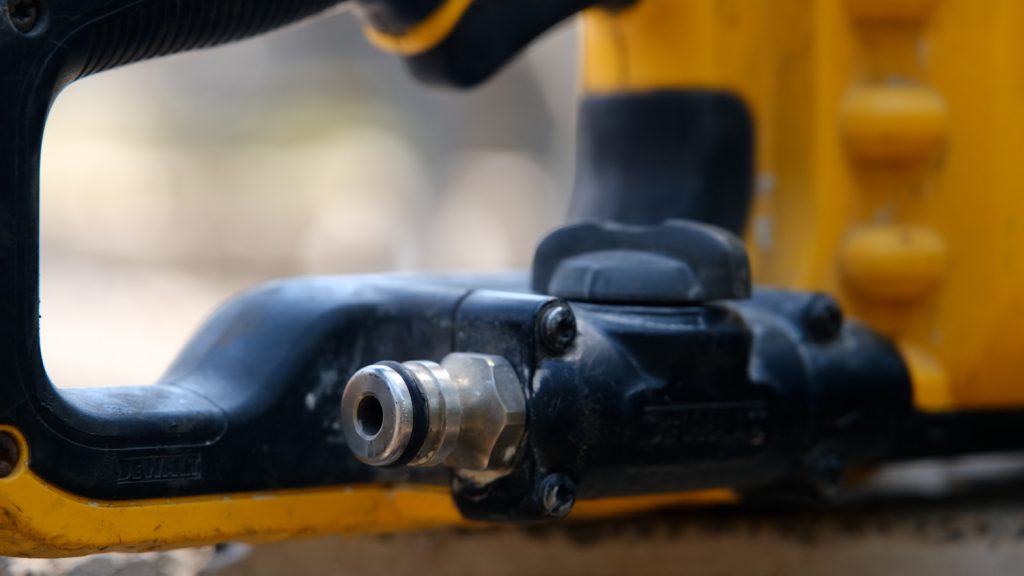 Who is this Tool Built for?
So I feel like most common use for this tool wouldn't be mainly for the average homeowner. This is for the contractor who is cutting a lot of material, who needs to be mobile, and needs to not be troubled with extension cords or even gasoline and the maintenance of a gasoline tool.
This tool is by far better for most sawing quick applications, and strong enough for you to use without a contractor.
Final Rating
How many stars would I give this tool? I would give it five stars. I really enjoy it, I love it. Again, it's one of my favorite tools, and there's not much downfall to it at all. I hope DeWalt and other companies make more similar to it, and play around with different features and designs.
Summary
Reviewer
Review Date
Reviewed Item
DeWalt FLEXVOLT 60V MAX Cordless Brushless 9" Cut-Off Saw Kit
Author Rating





Product Name
DeWalt FLEXVOLT 60V MAX Cordless Brushless 9" Cut-Off Saw Kit