Usually, interior demolition is conducted with hammers, saws, crowbars, and drills. This is because the intention usually is to keep the majority of the structure intact, stripping away only the functional and decorative elements. But not this time. On this one, the goal was to keep the shell of the house intact, while entirely and completely gutting the building. Floor, ceiling, walls… everything had to go. And that means that we got to take out the big machines for this exciting interior demolition.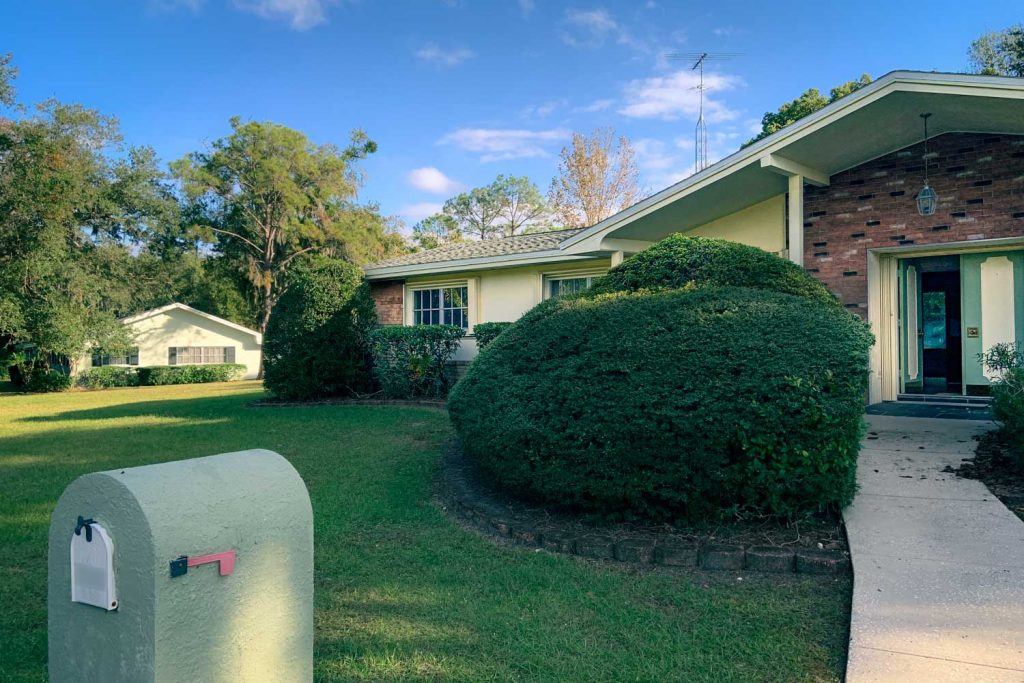 Because the shell of the house was to remain intact, we couldn't just bring in a bulldozer and start smashing. No excavator would be precise enough for this job. But at the same time, we didn't have to take the care and precaution that we would if we were only demolishing a single room by hand. We started by prying off the siding from the home, as well as drains and gutters and anything else on top of the raw cinderblock core. Next, we brought down the roof, section by section, taking care to protect the frame of the house. As it collapsed in, our skid steer operator helped to collect, sort, and stack the debris in manageable piles. It really is something else, seeing a skid steer driving through a living room. Rolling over what used to be someone's kitchen.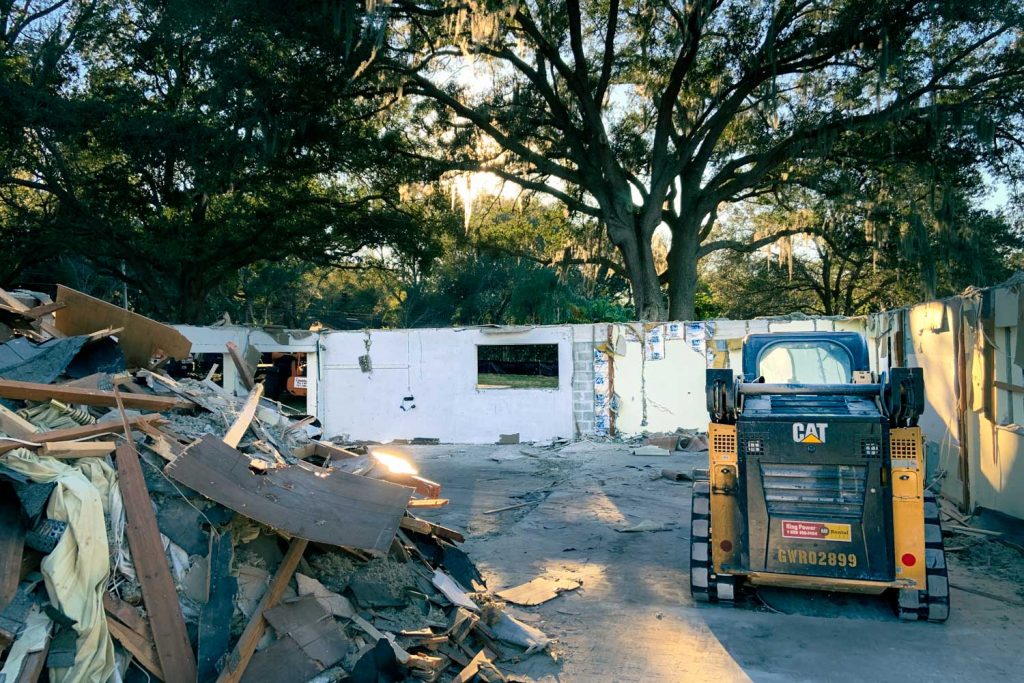 It turns out these machines make pretty short work of a house. In just a few days, our mission was accomplished. The bones of the house remained, but they had been stripped of virtually anything recognizable as a house. This precision demolition is just one of the many services that AAA Service Company can offer to you. If you need interior or exterior demolition, whether blunt or precise, please give us a call. We will send one of our professional estimators to you to make sure that we give you the best price.