When a pool becomes a swamp, it's time to either pony up the big bucks to rehabilitate it or call a demolition contractor. Luckily for this happy customer, AAA Service Company removes pools without even breaking a sweat.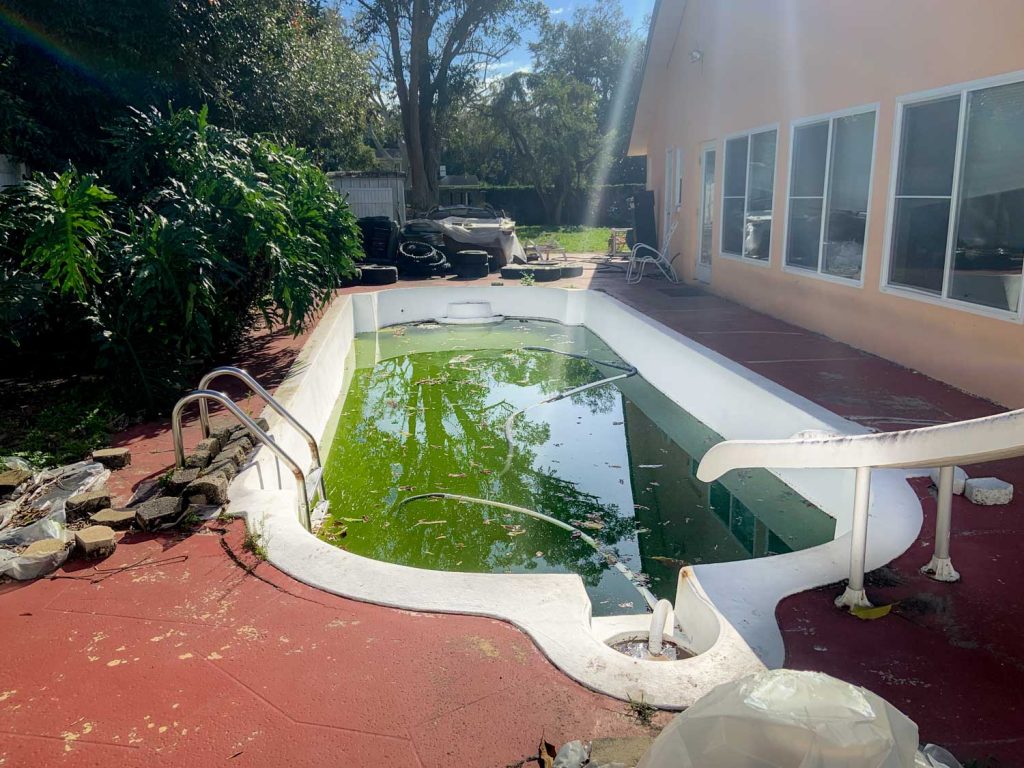 This pool had sat for a long time in a state of disrepair by the time we arrived. It takes a while for a pool to go completely green, but you can see that's exactly what happened here. The owner had put this project off as long as possible, but once the pool starts breeding mosquitoes and attracting other wildlife, it's only a matter of time before they make a call to a demolition contractor like us.
The pool removal process is fairly straightforward, especially for one this accessible. With an excavator, we crack the shell of the concrete pool, crumbling the sides and smashing up the top. Because we also own and operate our own concrete recycling yard, we can guarantee that this all goes to a good home and doesn't take up space in a landfill. The concrete is loaded into one dump truck, while another brings dirt to fill the place where the pool used to be.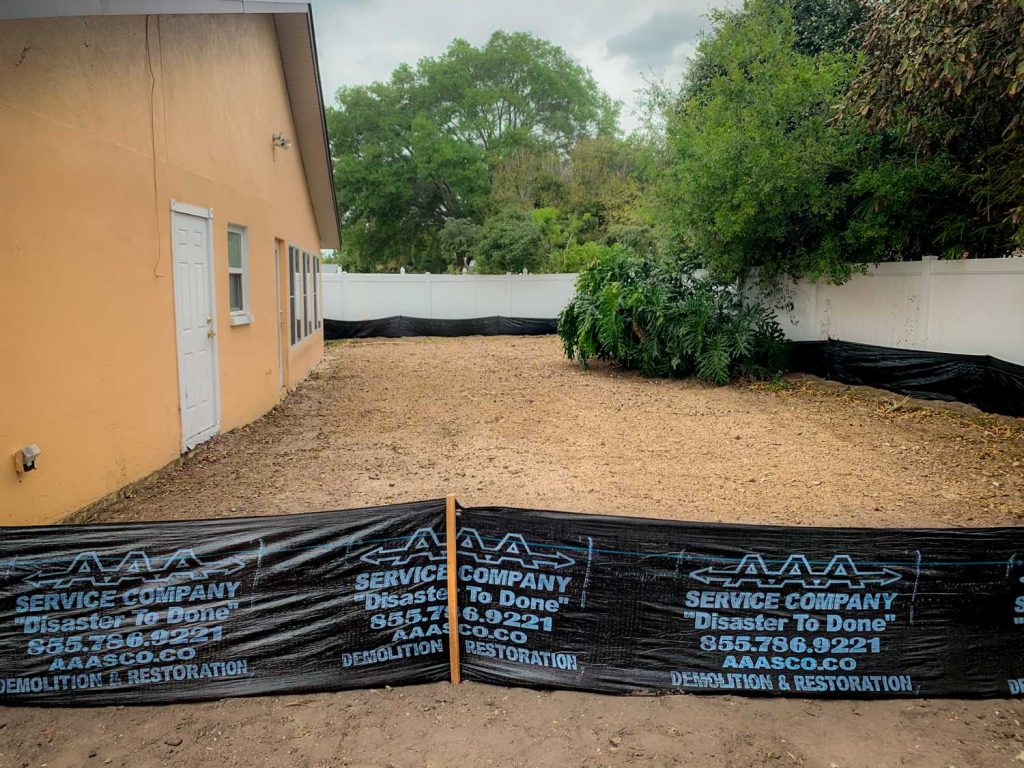 If you want to learn more about the pool removal process, check out our quick guide here. And if you want your pool removed, give us a shout. We will send a professional estimator to you, so that we can get you the best price.