People die. Sorry to start on a bleak tone, but it happens. And when they die, they leave things behind. Could be newspaper clippings. Could be a beloved pet. In this case, it was a house, filled with a lifetime of now-unwanted belongings.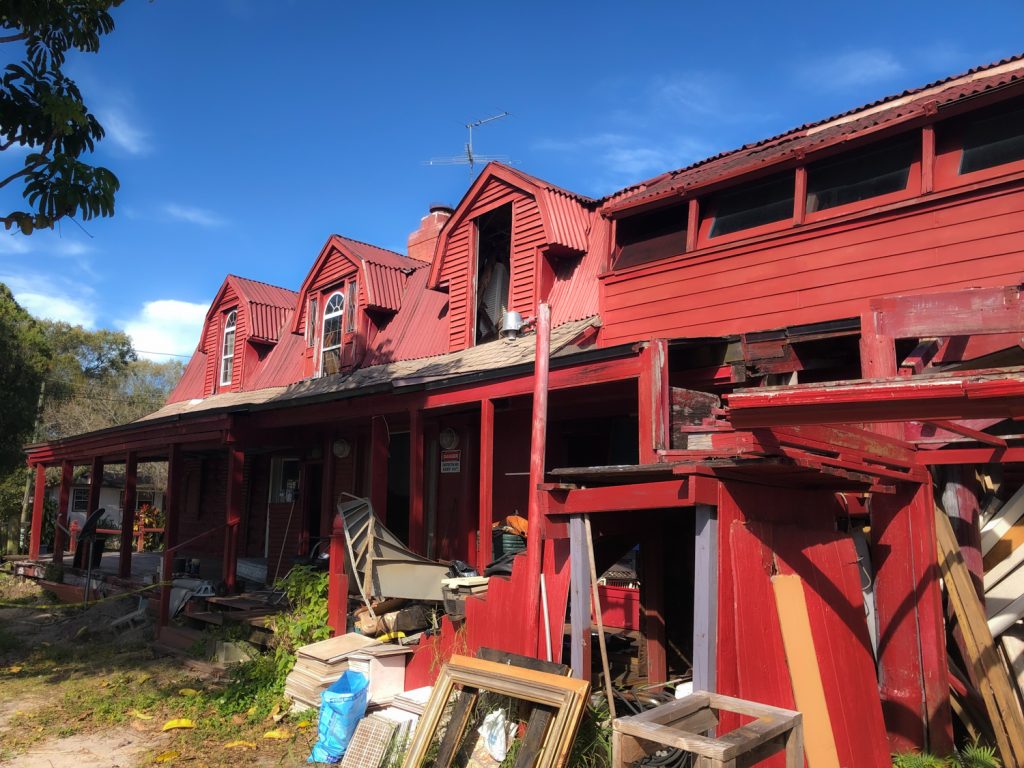 This house, red and old and strange, was left behind by its previous owner. It was dilapidated, poorly maintained, and nearing the end of its own natural life. Modern carpentry and architecture have advanced tremendously in the past century, don't get me wrong, but these are skilled crafts, requiring a professional, custom action plan and astonishing amounts of labor and materials. Those costs add up, especially on a house so large and damaged as this. If you couldn't guess, our client on this job decided against that course of action and opted instead for a full residential demolition. If they hadn't, they wouldn't be our client!
The House Demolition Process
This beautiful old home was built on a large tract of land in central St. Petersburg, surrounded by large trees and careful landscaping. A long and winding driveway wrapped around the side of the house, culminating in a small garage. Our task was to remove the house, the driveway, and the shed, all the while preserving the ancient trees that shaded the yard.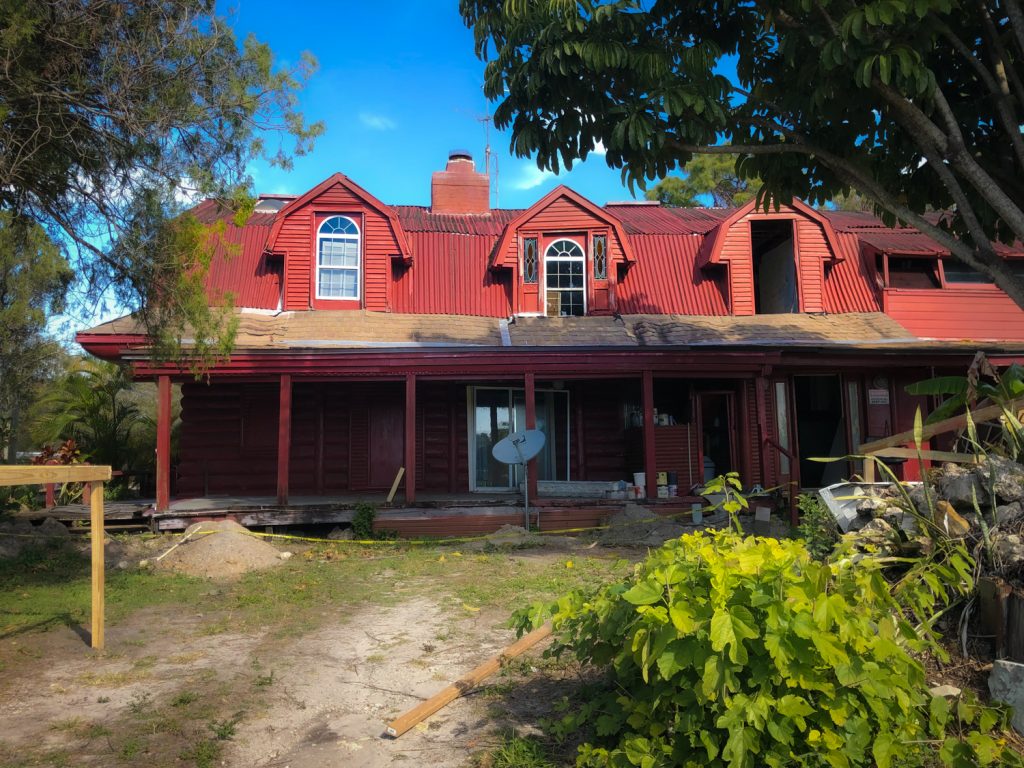 The inside of the house was stuffed full of personal belongings; it was far too full for any meaningful cleanup operation to be attempted. In our exploration of the property, we found old chairs, cleaning supplies, paintings, and every kind of household item you can imagine. On demolition day, these were simply scooped up by our excavator operator and treated the same as shredded insulation and broken drywall. They all found their way into a dump truck, and eventually a landfill. But the concrete, as well as any metal that could be spotted and salvaged, worked their way back to our recycling yard, where we process old waste construction materials into gravel, mulch, and more.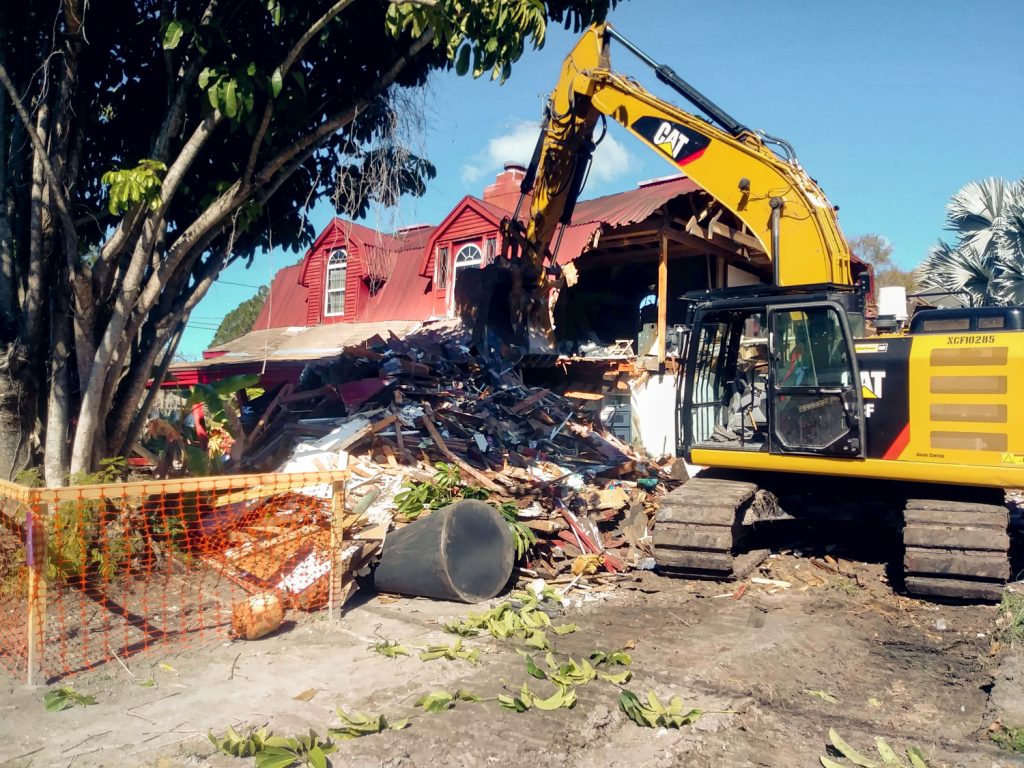 Finale
In the end, our demolition crew had exactly the right combination of precision and power that this job called for. We successfully preserved the local flora, while also removing the crumbling home with grace and speed. And, apparently, we also did it all in view of Google's street view cameras.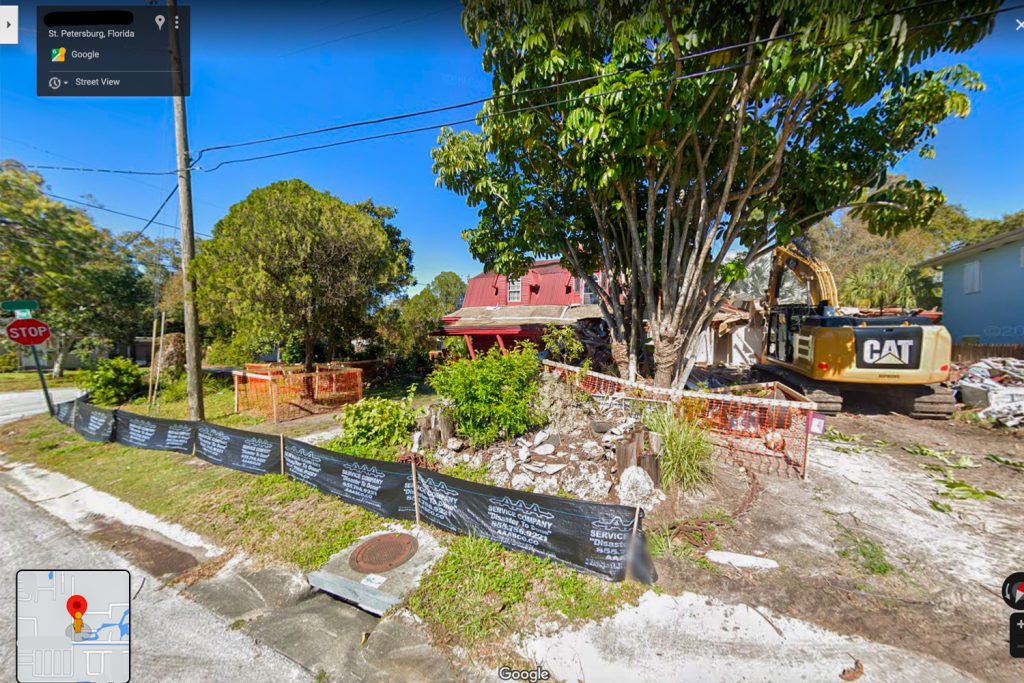 If you or your loved one require a residential demolition, we would be absolutely thrilled to give you a quote. We will send our professional estimator out to you, so that we can give you a fair, honest, and accurate quote quickly. All you have to do is reach out to us today.