Sometimes we get a lot of detail and information about the houses we are working on. We talk to the owner, we learn the history of the house, and we bear witness to the grand vision of what will soon follow once our demolition is complete. Other jobs, not so much. This job in particular, not so much. But the rich history of this St. Petersburg house speaks for itself. Let's hear what he has to say.
A House Well Lived
This house was built early in the century in a quiet, inland area of St. Petersburg Florida, made with local pine wood and painted green. It was raised up off the ground by a cinderblock foundation. However, that foundation has rings, like a tree, that point to a history of expansion. A living room expansion here, a new porch there, A front entrance room and a new laundry room to top it all off.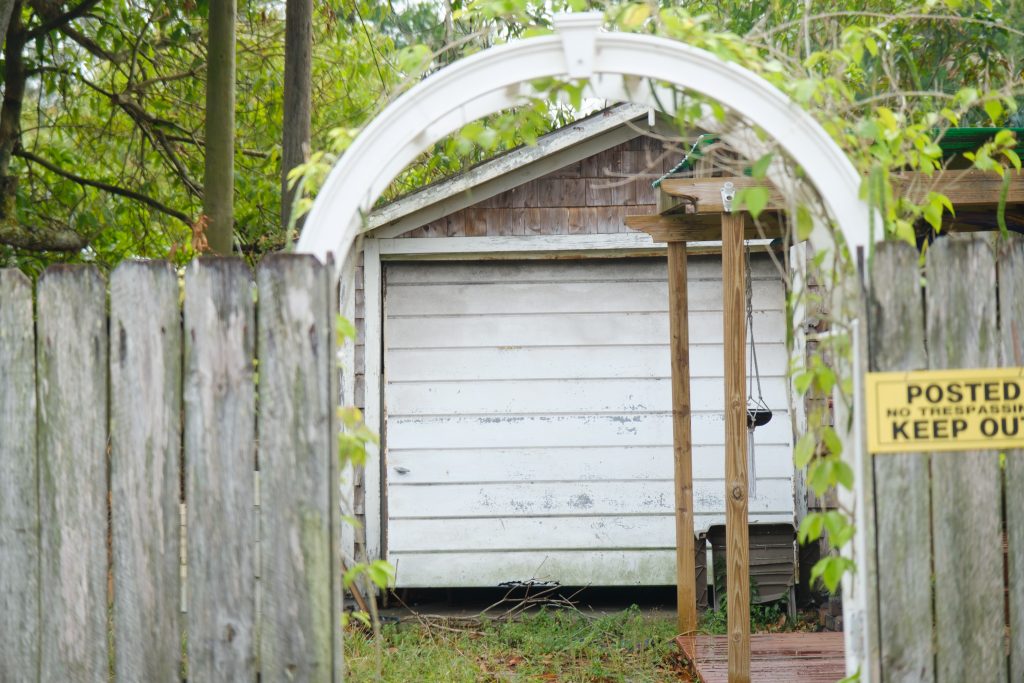 While preparing the house for its ultimate demolition, we discovered photos of an old man and his grandchildren, celebrating a birthday on the back porch. In one photo, in one house, you could see the circles of life, death, and rebirth. The old man had presumably passed, and his house would soon enter the realm of memories. But in its place new construction, new life, could grow.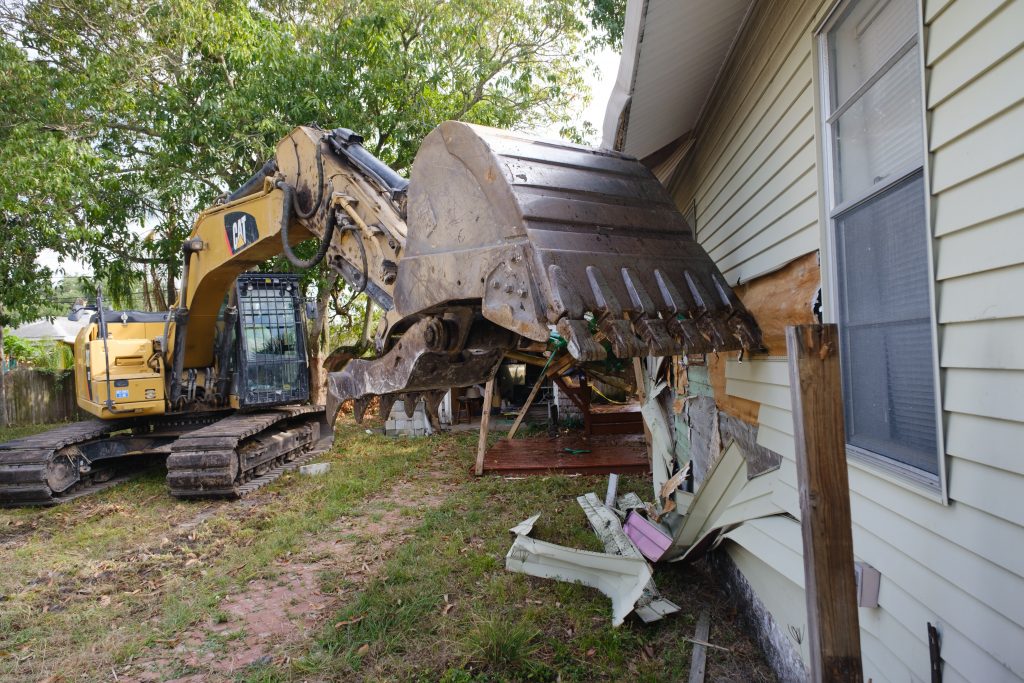 Secret History, Revealed Through Demolition
We didn't realize the age of the house initially. We began the demolition with a surprise: the siding that had appeared to be vinyl was in fact metal. When we pulled it away for recycling, we discovered the original green wooden siding underneath. Interesting is that was, it wasn't enough to spare the house from our excavator. They heavy machine quickly tore apart the wood house. With very little concrete in his way, he chewed through the entire structure within the span of about an hour.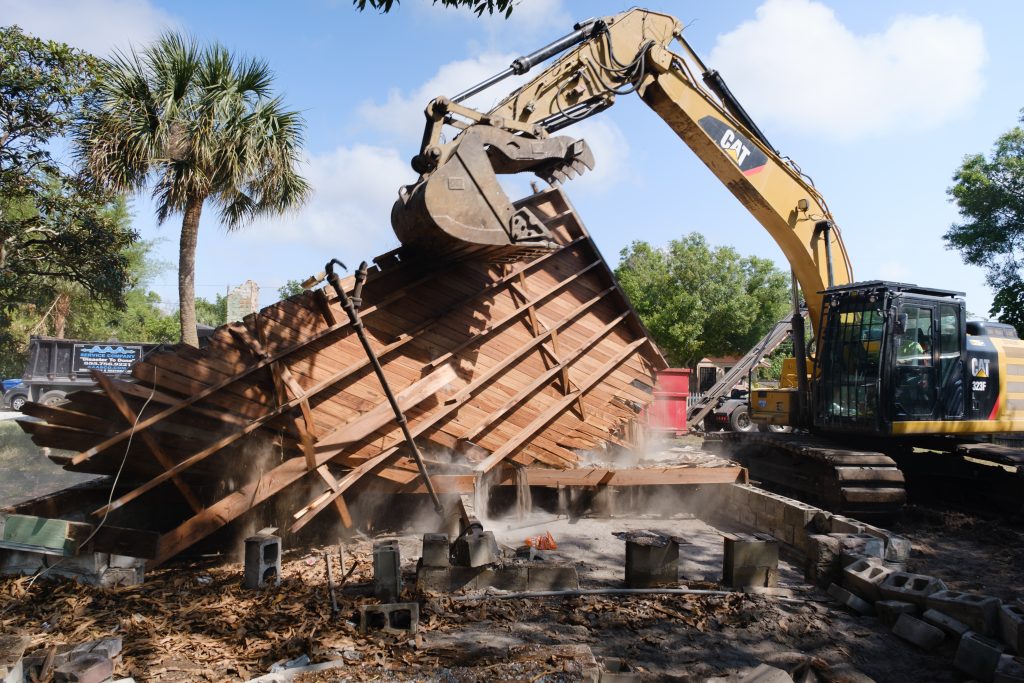 The next morning, all that was left for the residential demolition crew to do was load the scrap wood and debris into a series of dump trucks and dump trailers. What little concrete was used to secure the outlines of the foundation was set aside to be recycled, but all the rest was merely broken into manageable pieces and Hauled away.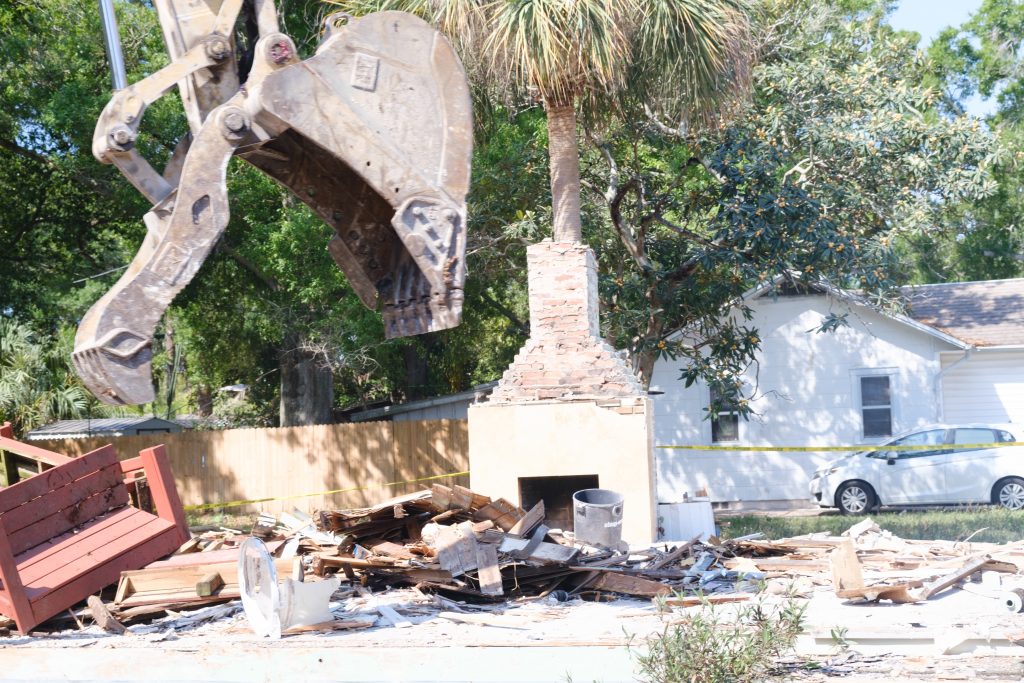 The last step that the demolition crew took was to sift the surrounding earth for any last pieces of trash or waste. Satisfied with a clean lot, they posted our sign ends moved along to our next project, satisfied with a job well done.
If you or someone you love requires the services of a demolition contractor, we would be pleased as punch to help you. Give us a call, and we will send a professional estimator out to meet you. He will inspect your property so that we can guarantee you a fair, honest, and accurate quote – The very first time.