AAA Service Company was asked to demolish this house in Largo in late 2019. We sent out an estimator to inspect the building, as is our usual routine. And boy, was he surprised by the state of the building. While the original architecture was unique and interesting, it had clearly been neglected for some time. Trash, decay, and graffiti abounded. It was no wonder the owner wanted the house demolished. We applied for permits straight away.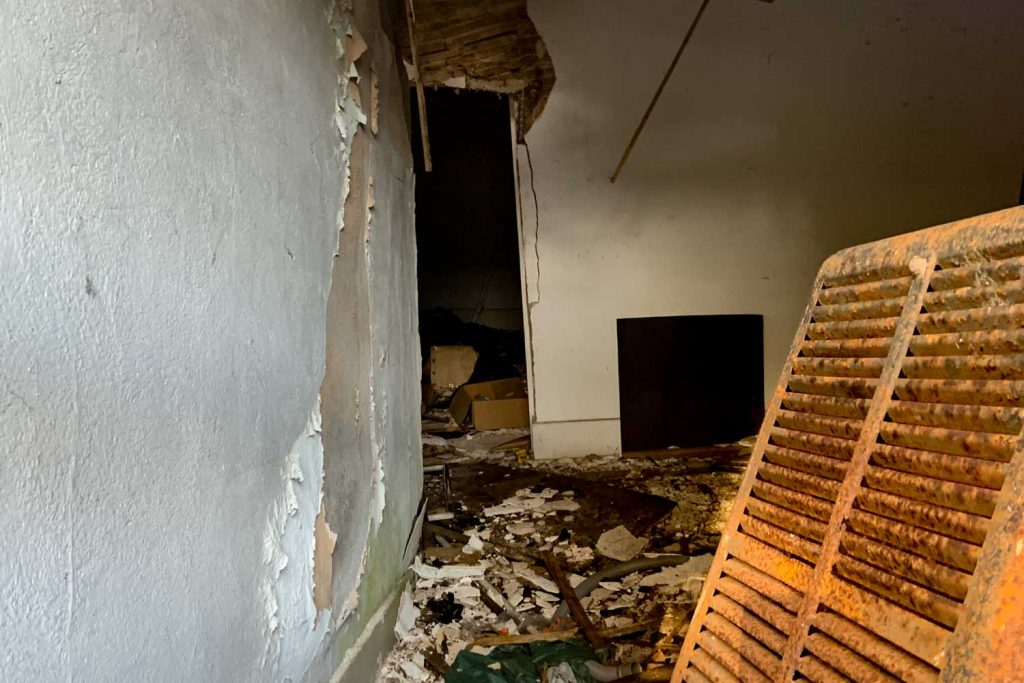 Our residential demolition crew arrived on site one brisk morning in January 2020 and got to work. Our excavator demolished the house with relative ease. The large bucket crushed in the roof first. Then our operator pulled the walls towards the center, leaving only a pile of demolition debris where the house once stood. Next up was the foundation, which came out of the ground easily. One operator broke that concrete into manageable chunks, while the other loaded the demolition debris into a few of our roll-off dumpsters. Finally, an operator in a skid steer gave the property a rough grade. We left a clean lot behind us where a house had once stood.
If you are looking for a residential demolition solution, we are your answer. AAA Service Company has successfully completed dozens, of residential demolitions in Central Florida and the Tampa Bay area. Please, reach out to us and let us know how we can help you.