This McDonalds shut down in the year 2000. It took all the way until 2020 before we were able to demolish it. And we all know that means that there's a story here.
How It Became Abandoned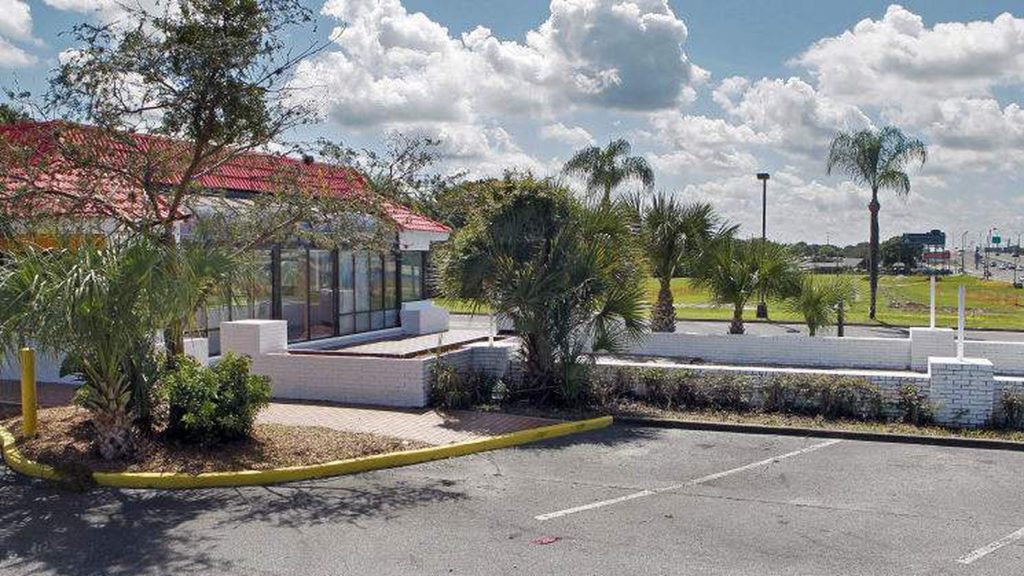 Once upon a time, this was a thriving McDonalds, relatively unremarkable in its success. It was owned by two men, partnered in this joint venture. When they died, they each passed their share of the business to their successors. But the next generation was not so cooperative. And so, the McDonalds sat vacant. One man owned the business. The other owned the property. Unable to re-open the business, the landowner looked to all the land SURROUNDING the vacant McDonalds. He leased it out to GE, who were expanding their plant next door. This provided him some income, but only deepened the legal tangle. Under pressure from the City of Clearwater in 2014, he testified that he literally was unable to make any moves to re-open the facility.
McDonald's, vacant on U.S. 19 for 14 years, gets a deadline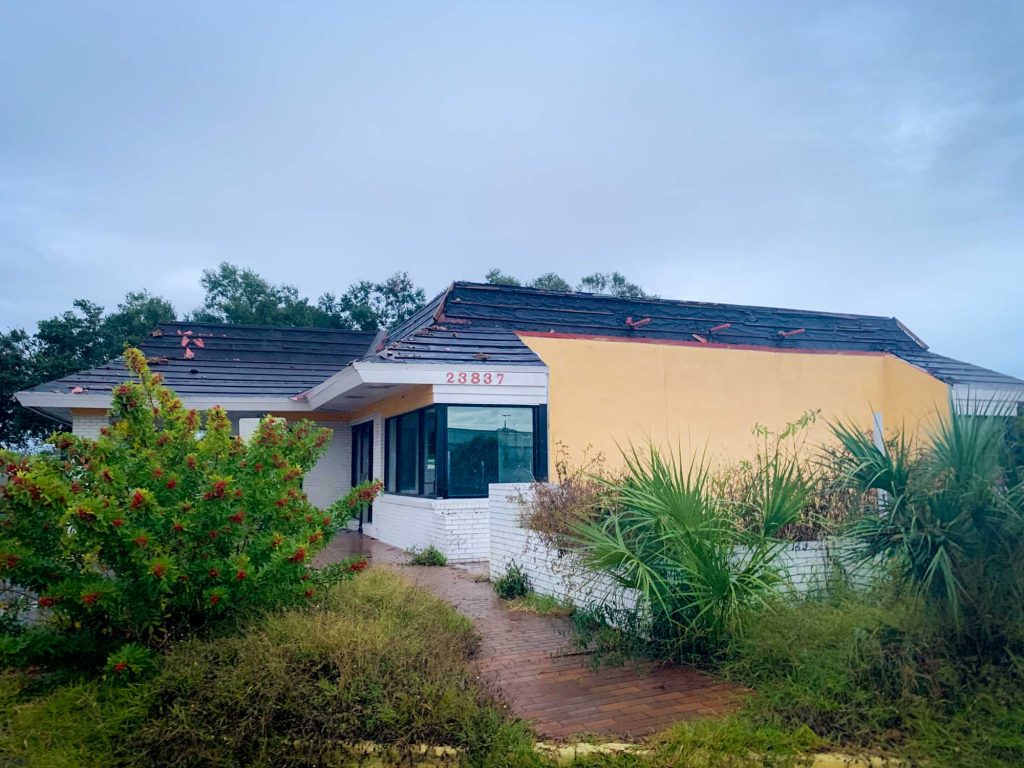 Clearwater Cracks Down
In December 2018, the City finally lost patience. They hired a lawyer, who filed a series of lawsuits to force a foreclosure and collect the fines and fees they were owed. Here is an excerpt from the City Council minutes, December 2018.
SUMMARY: On July 19, 2018, the City retained Weidner Law, P.A. (outside counsel) for representation in municipal lien foreclosure matters. The outside counsel subsequently filed several foreclosure lawsuits against blighted properties. Based on the program's initial success and the outside counsel's capacity to handle more cases, city staff has identified several additional non-homestead properties as viable candidates for foreclosure based on such variables as: 1) the amount of the City's lien; 2) whether the property is currently in compliance with city codes; 3) whether the property is occupied; and 4) whether there are any superior liens on the property.

City of Clearwater Agenda, Dec 2018
AAA Gets the Contract, and Work Begins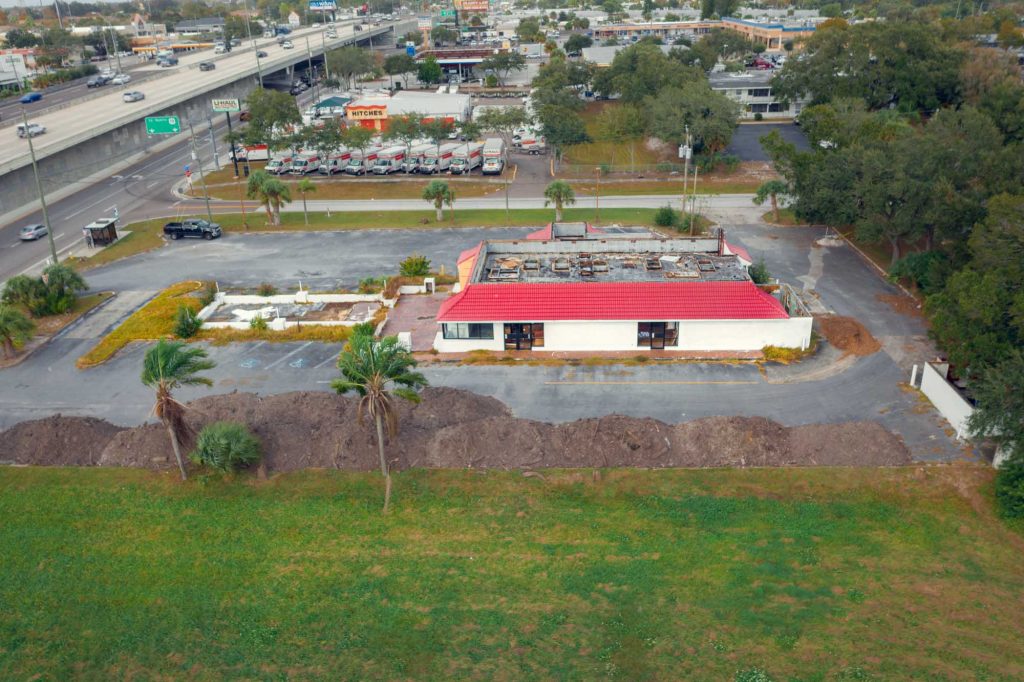 A bidding process began, which we ultimately won. Government red tape moves slowly, but by the end of 2019 we were ready to begin. Much of the interior had been stripped out in the intervening years, either by professionals or by… we'll call them enterprising individuals. As such, our work was simple: collapse and clear the structure. On the cold and cloudy morning of January 3, 2020, one of our trusty excavators was dropped on site. Demolition began without hesitation. Our operator methodically worked his way through the building, pausing only to sort his debris and place it into the dump trailers that constantly cycled through.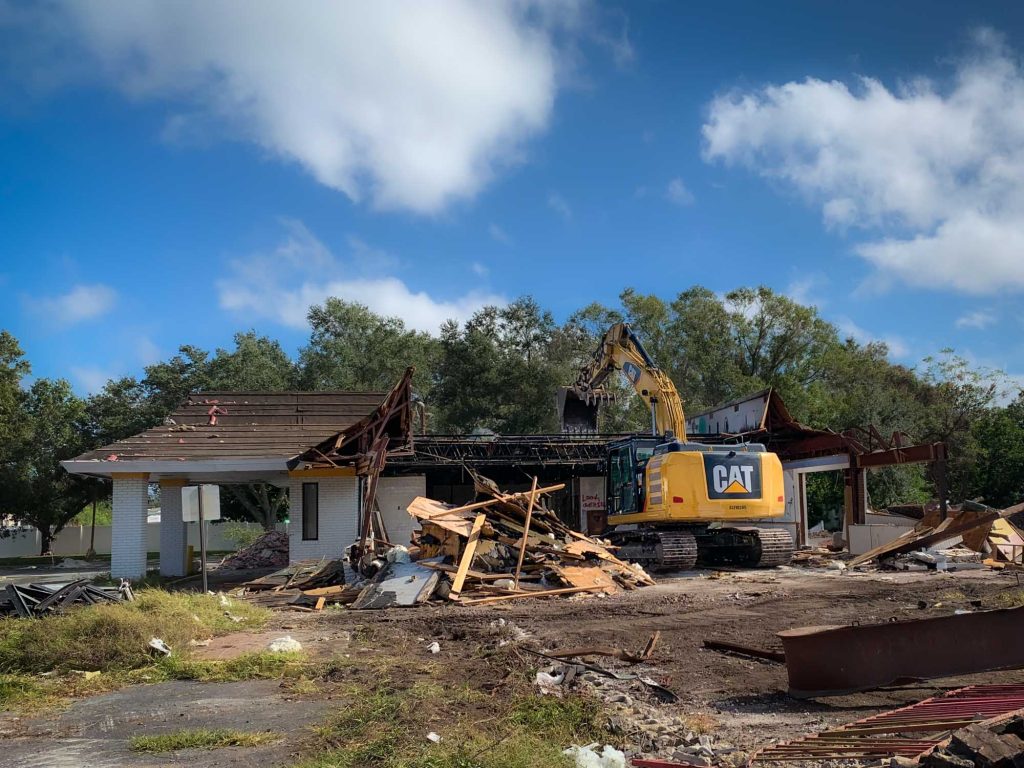 There was no landscaping left to worry about. No furniture or appliances. All that was left was wood and metal, glass and concrete. An excavator can make short work of that. The operator crushed the roof of the building in, one zone at a time. When he could, he crushed and processed one material at a time.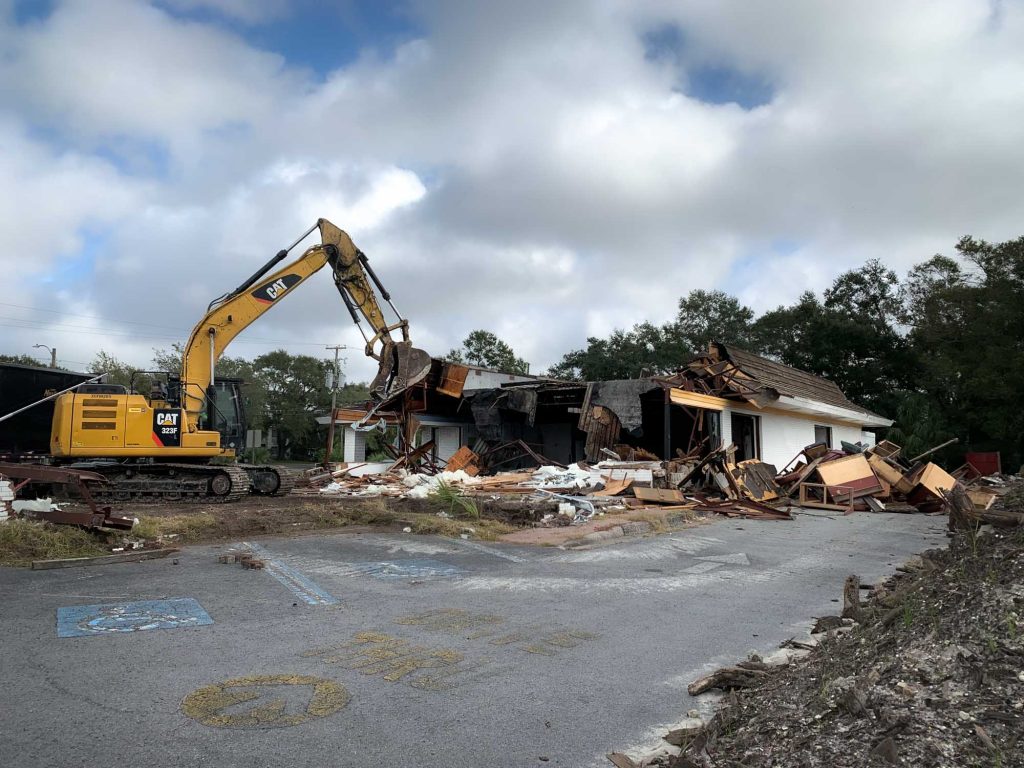 Once the building ceased to exist, attention turned to the foundation. We tore the concrete slab that used to support this building from the earth, and filled in the hole it left behind. With a bit of smoothing and grading, the plot of land was no longer blighted by the impossible McDonalds that had lingered on it far too long. At time of writing, the parcel of land stands ready and willing to accept its next tenant.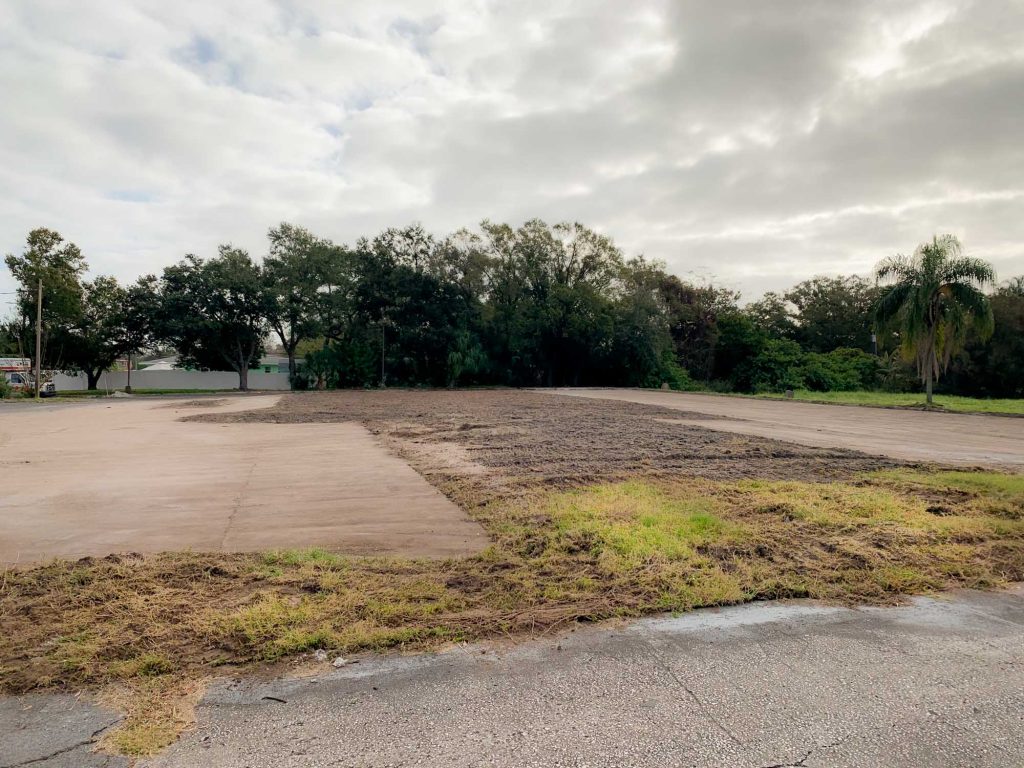 If you or someone you love needs demolition services, don't hesitate to give us a call! We handle residential, commercial, and industrial demolition with style and grace. Give us a chance, and we will give you a bid that won't disappoint.