We have a quick tip today from Reddit again, specifically u/KnockKnock619. Let's take a look:
It really is a quick one this time! KnockKnock619 is spot-on. We'll share a couple of their photos below to show how simple this can be.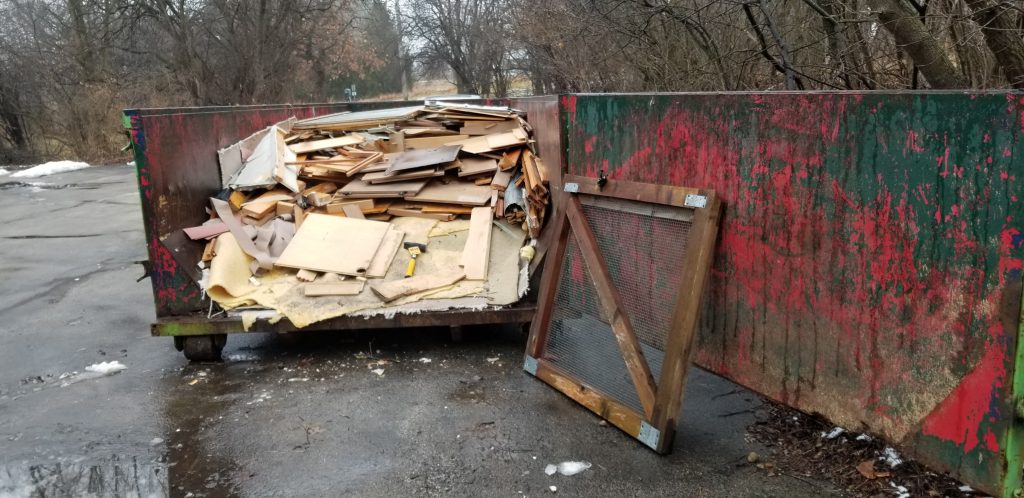 Our official advice to you is that if you have the time, you should be intentional with how you stack and pack your dumpster. Break down your cabinets. Point your boards the same direction. Whatever you are getting rid of, just lay it flat.
You don't have to go overboard with this. In fact, try not to; you don't want to end up wasting a week of your life prepping your trash. Time is money, and sometimes spending a little more cash can save you a lot of time, as another reddit user discovered the hard way.
We aren't here to scam you into getting a bigger dumpster at AAA. We want to get you the right dumpster for your job and leave a trail of happy customers in our wake. A good review is worth more than a couple bucks on the upsell to us – and we've gotten more than a few good reviews in our time.
We needed a couple dumpsters for our warehouse and not only did AAA have the cheapest price but they brought them out the next day! We will be using them for a very long time.

Florida Cattle Company
---
We used AAA for a dumpster as we were removing part of our concrete driveway – extremely timely and great price. Will definitely use again!

Amanda France
If you rent a dumpster with us, make sure to leave us a review, too!