AAA Service Company was contacted to demolish a dilapidated garage in the heart of St. Petersburg recently. After a series of botched repairs, the owner finally gave up and asked to start fresh. We were more than happy to help.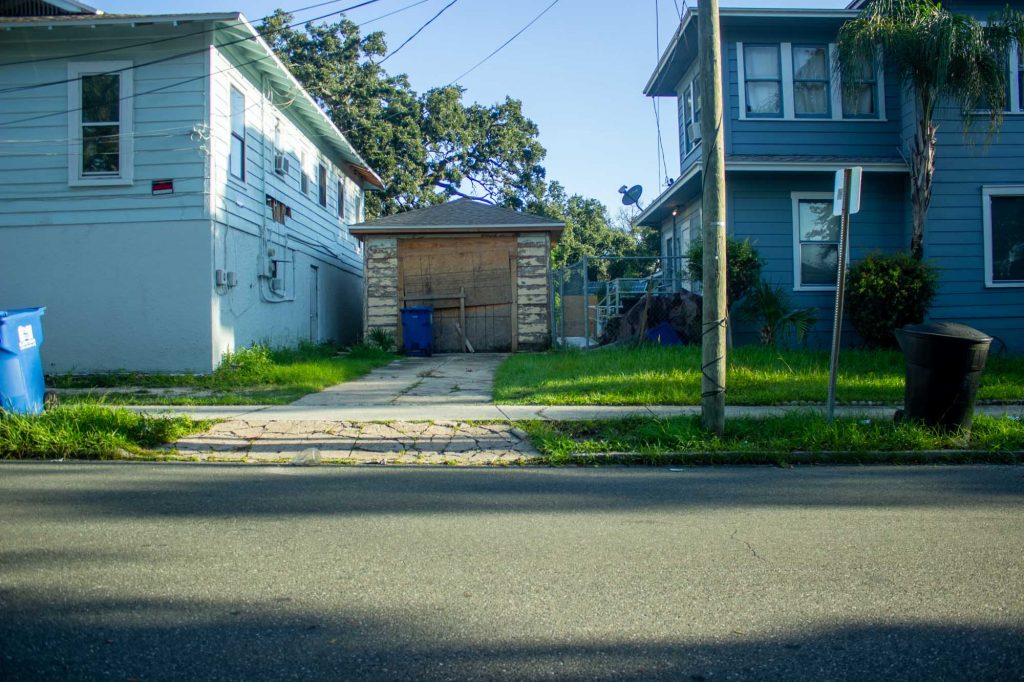 At 8:00am sharp, our semi-truck driver turned the corner into the neighborhood, pulling our CAT excavator behind him. Our crew laid large sheets of scrap wood across the entire driveway and part of the yard, in order to protect it from damage. Then, driveway protected, our excavator operator tore the building apart. These partial demolition projects are very similar to our residential demolition projects, only simpler. The operator pulled the roof in, then followed it with the walls.
As if on queue, our roll-off truck driver entered just as we completed the demolition project. The excavator operator loaded the shattered wood and metal into one of our roll-off dumpsters, and before it was even lunchtime we were finished. We left behind only a clean concrete slab and pristine driveway, ready for the new garage to be built.
If you have a garage, shed, pool, or any other demolition project you need completed the right way, make sure to reach out to us for a free estimate. We'll make the process so smooth, you'll forget it's even happening.