Deep in the residential heart of St. Petersburg, there sits a pod of tiny houses. Some are duplexes. Some are stand-alones. But one of these pod houses was older and more worn than the rest. In time, its age caught up to it. It was a small and simple home, but its cheap construction led it to age very poorly. Residential demolition was in order, and AAA Service Company stepped up to the plate to make it happen.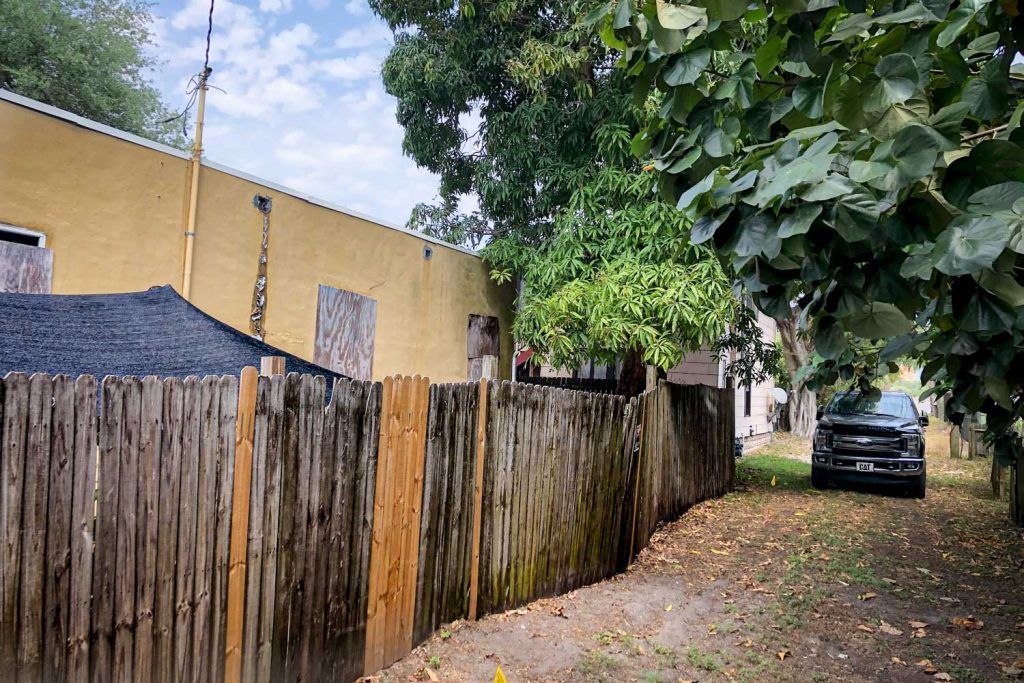 There was no gap in the pod large enough to accommodate our excavator, so on demolition day we had to come at it through a back alley. Our semi-truck driver rolled the excavator into the alley on its low boy trailer, and we got to work. Our highly-skilled excavator operator surgically removed one single home from the dense pod without damaging any of the surrounding units. As is our standard procedure, he crushed in the roof, then pulled the walls into the center. This created a small, tidy pile of wood and vinyl siding, which he scooped up and loaded into one of our roll-off dumpsters. In one quick morning, the crew cleared the whole house. By afternoon, nothing remained of it.
If you ever need skilled and precise residential demolition, please, reach out to us first. We can help you handle permits and paperwork, and guide you through the whole process from start to finish. Let our experience be your secret weapon.