In trendy, growing Madeira Beach, on the Gulf of Mexico and the outer rim of Pinellas County, there sat until very recently a cozy apartment complex. Not a large complex, not a luxury complex, but one where families lived and children played. One with a community spirit, and neighbors who care. Its was likely built sometime in the 1960s, and had aged into a charming, quaint aesthetic. There was a communal patio out back that reflected the kidney-shaped pool that it had replaced.
Disaster Strikes
But in 2020, the unthinkable came to this small community. A fire broke out on the second floor, forcing everyone to evacuate. As they fled, they left their lives and their belongings behind. The fire department heroically contained the damage, but few personal items avoided meeting the fire and the water. In a heartbeat, in a pandemic, they lost everything.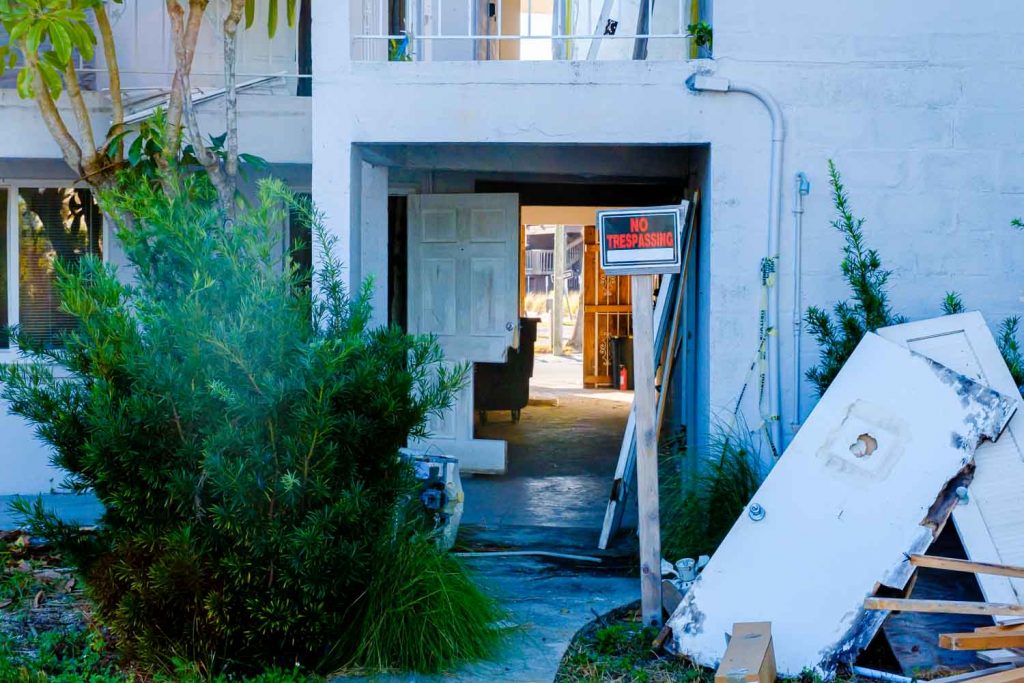 The structure, too, was beyond salvage. Just as a car can be totaled, so can an apartment complex. When the damage is too great, sometimes it makes more sense to start over. And so it was that fire forced a closure, and closure led inevitably to demolition.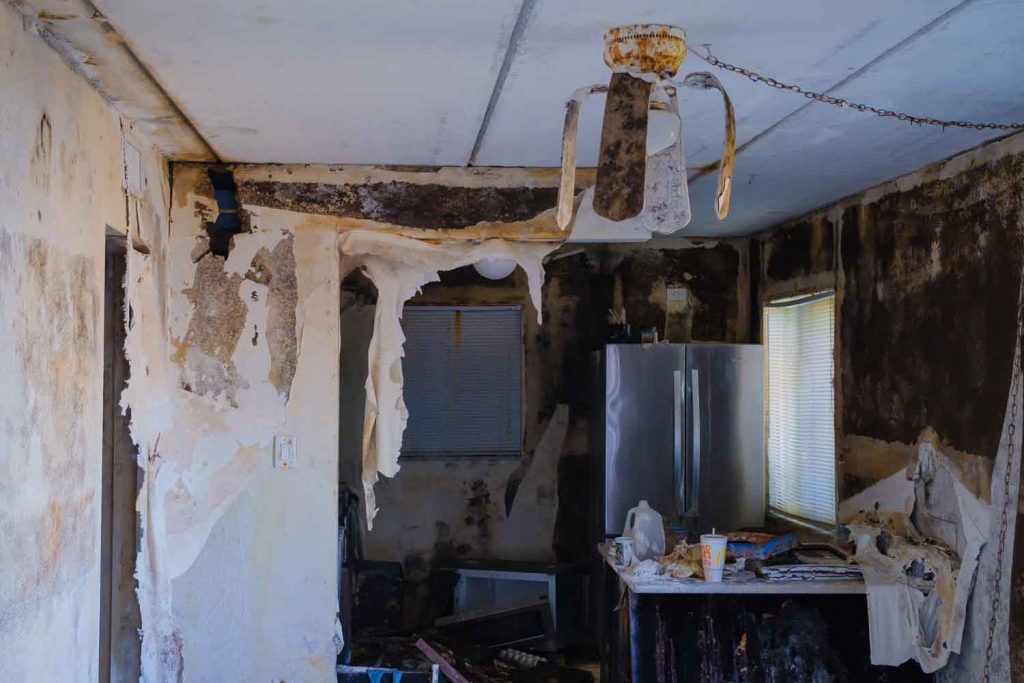 When we arrived to begin the demolition process, it was as if people's lives had been frozen in amber. Charred, scorched, destroyed, or just soaked – every personal effect carried with it the signs of what had happened here. It was surreal to walk through what had, just a few short weeks before, been somebody's intimate, personal space. Mattresses, furniture, clothing, and more all told tales of the lives left behind. But we are a demolition company, not a historical society. We took all of these items outside and collected them on the patio in large piles.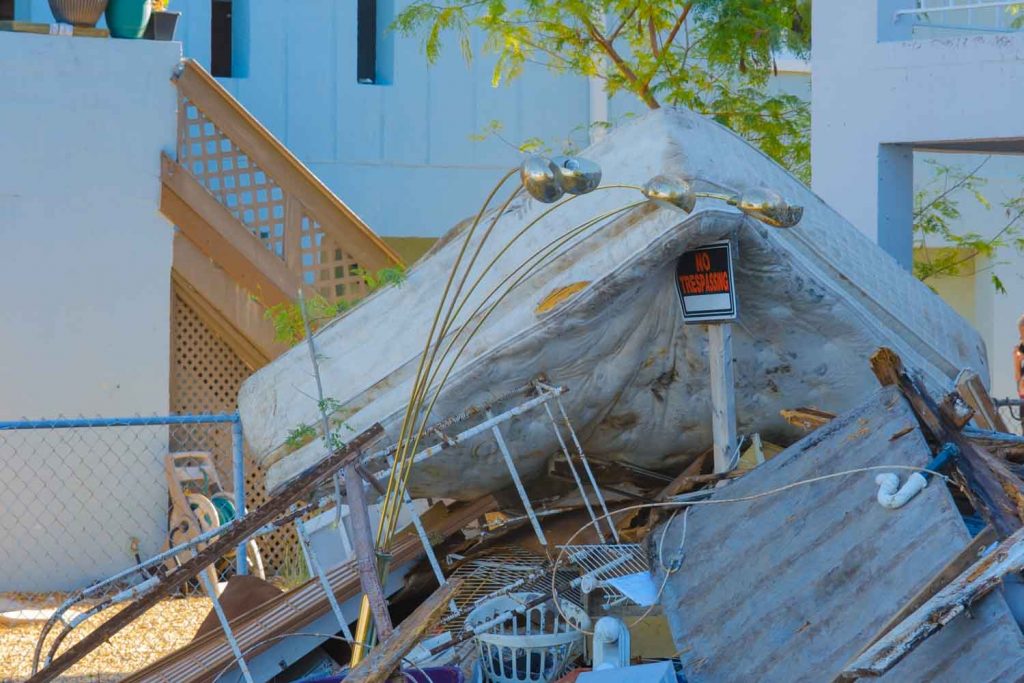 Starting Residential Demolition After A Fire
Next, our trusted Asbestos abatement partners took a walk through the building. In older buildings like this, Asbestos was often used as sound dampening material, or as flame retardant. It is safe when it is captured, but renovations, demolitions, and, of course, fires, can scatter it into the air where it can harm people. The Asbestos crew, with their respirators and specialized safety equipment, worked, one apartment at a time, through the complex.
When their work was complete, they notified us and we got to work on the real demolition. Our crew worked their way through the building with hand tools and skid steers, removing as much wood, glass, and piping as possible before the heavy machines took over the demolition.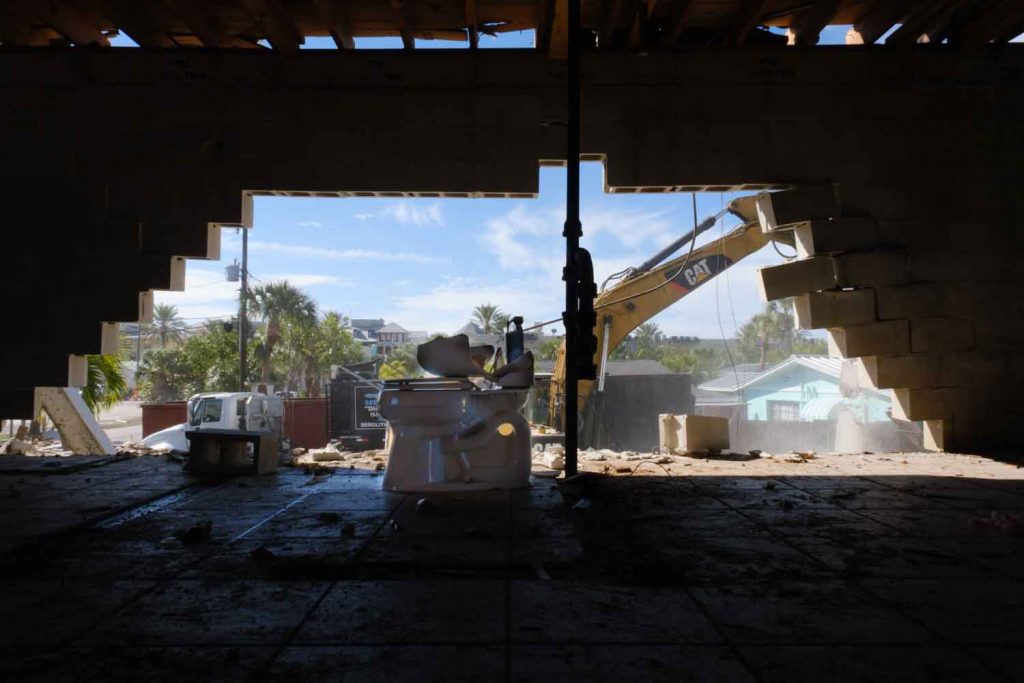 The excavator operator took it over from here. He quickly but carefully pulled the concrete off to one side to be recycled, separating it from the roof and the other waste. It took about a week, but room by room and apartment by apartment, the crew chewed through the apartment complex and broke it into its component materials. These materials were loaded into our roll-off dumpsters and sent either back to our recycling yard or to the landfill, depending on the contents.
Results
There was no way to save this apartment complex, but by razing it to the ground we hope that we provided a path forward for a new set of apartments to be built. That is the circle of life for all buildings – they are built, they serve a purpose, and then a contractor like us guides them out of the world.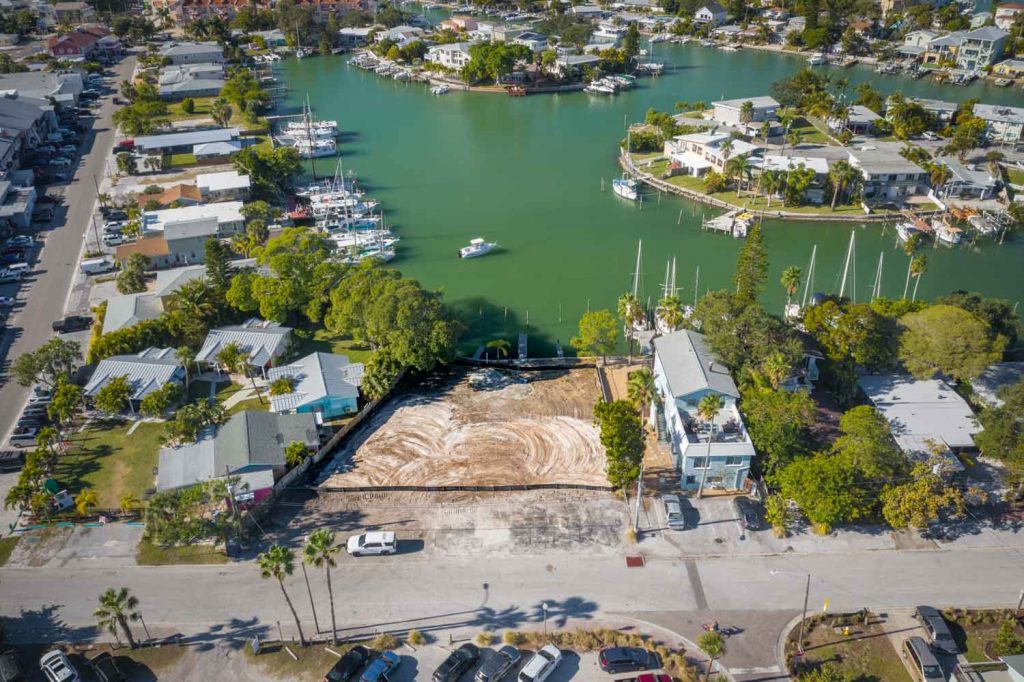 If you have a building you need escorted to the next life, you can contact us right here on this site. We will send an estimator out to you to make sure we give you an honest estimate, the very first time.