Residential demolition is usually a last resort, and this was no exception. This house was one nightmare after another for its owners. Located in Treasure Island, one of the most beautiful coastal neighborhoods in the Tampa Bay Area, it was once beautiful and beloved. But one shoddy repair job set the path for the rest of its life.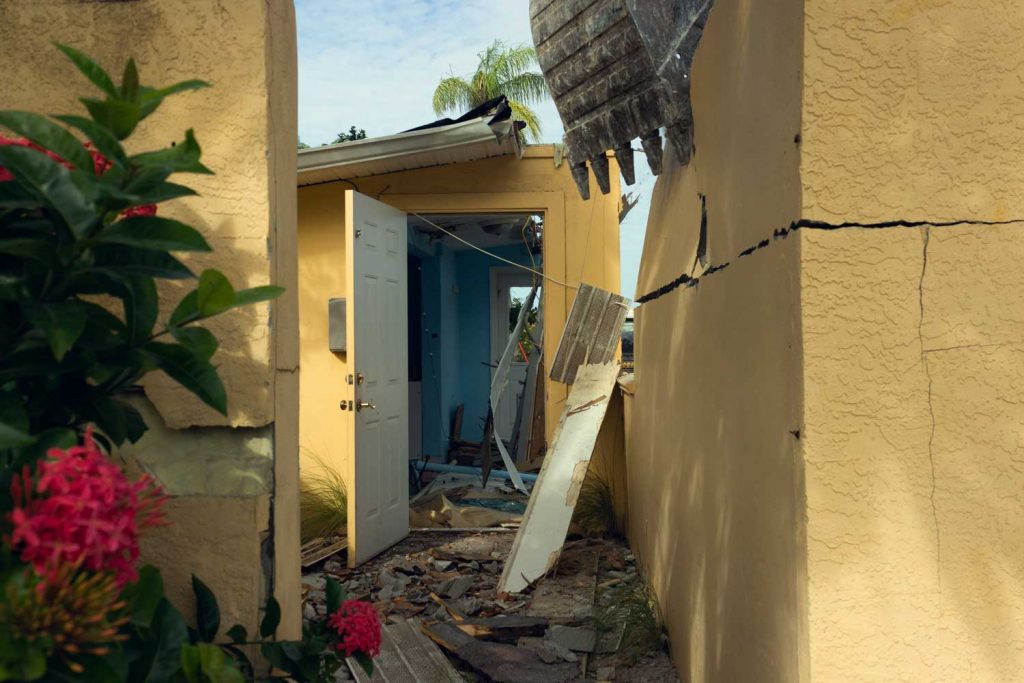 When water began to leak into the basement of the home, a repairman attempted to address the sill plate. He failed to fully fix the problem, which just meant that it came back. But in the meantime, water began to find its way into other parts of the home. Walls absorbed water and became damp. Floors started to sag. The damage was done, and it was too late to simply repair the foundation. The family opted for residential demolition. It was time to wipe the slate clean.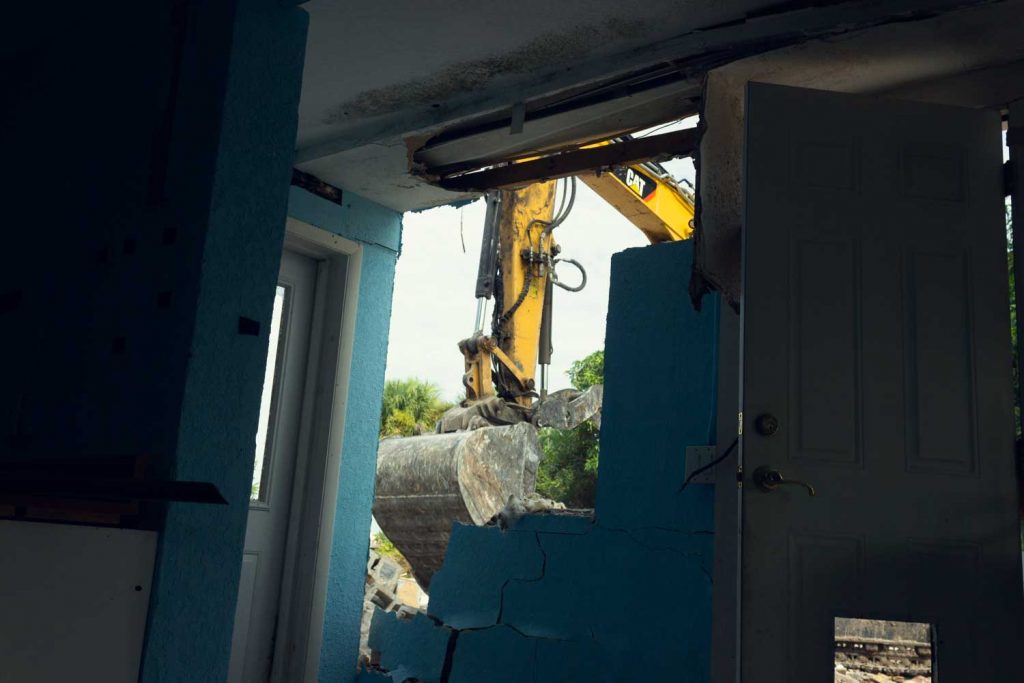 Residential demolition is usually fairly straightforward, and this was no exception. Our excavator operators arrived, and their heavy machinery soon followed. Because this residential demolition faced directly into the bay, we had to be careful to contain our debris. Luckily, this is an easy task for a skilled operator. The excavator demolished the house, working his way through the house section by section. The first step is to knock in the roof, then tear down the walls. Debris is piled off to the side, as much as possible, and sorted at a later time. Metal and concrete can be recycled, and the rest of the waste is taken away in one of our roll-off dumpsters. When all was said and done, our operators left a cleared lot, ready to accept whatever home would come next.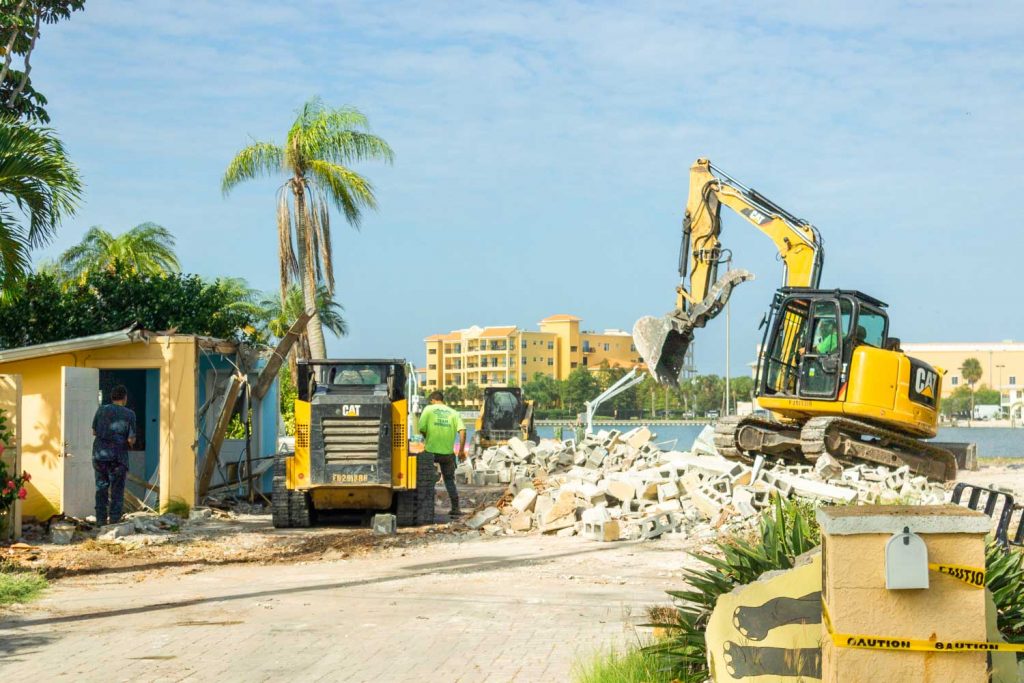 If you are in the market for residential demolition of any type or size, please reach out to us. Our demolition contractor crews are ready to help you with your next home project.