We demolish a lot of homes. We demolish a lot of pools. We demolish a lot of fast food joints. And those are great. They're our bread and butter. But the unique jobs are the memorable ones. It's not every day that we get to tear down a car wash.
Redeveloping Clearwater
This abandoned car wash resides in downtown Clearwater, right in our back yard. I'm sure you can already picture it in your head: an overgrown lot, with a large cinderblock building that looks presentable from a distance but is filled with garbage, memorabilia, jugs of strange chemicals, and fun-looking machines on closer inspection. Opening the door to the pump room, for the first time in what must have been years, felt like a moment out of a Fallout game.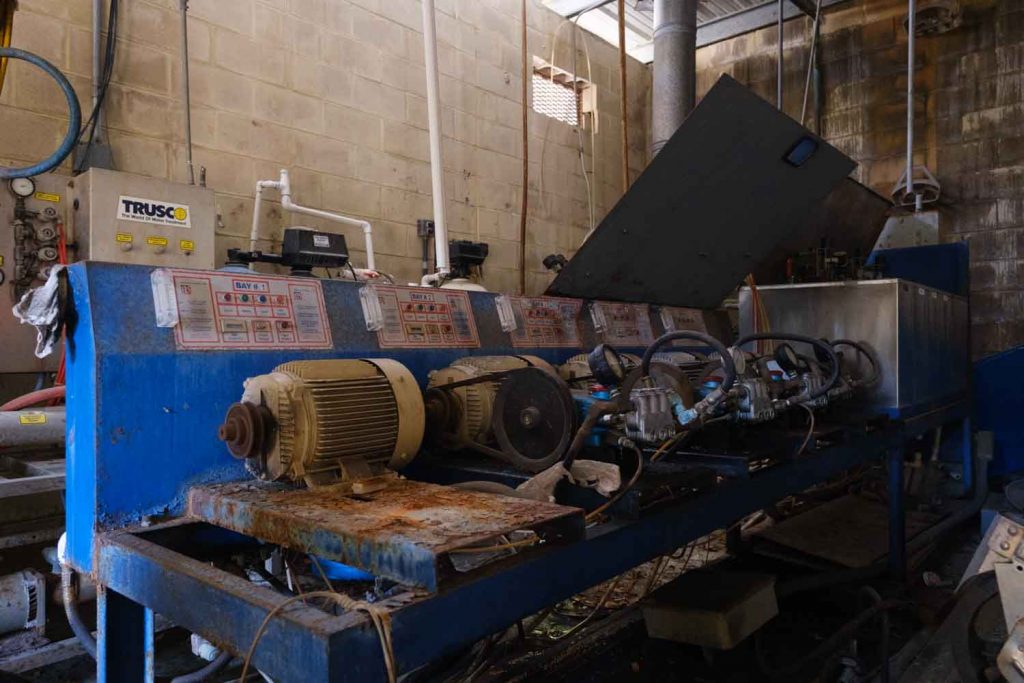 The car wash, along with half a dozen or so other lots in the neighborhood, are set to be redeveloped. This particular area has historically been pretty rough, but it is on the up-and-up. Businesses are moving in, and housing is sprouting up around it. One local developer driving that housing boom bought a number of these abandoned and overgrown plots, and asked us to clear them. And so we got to demolish a car wash (along with the lot behind it).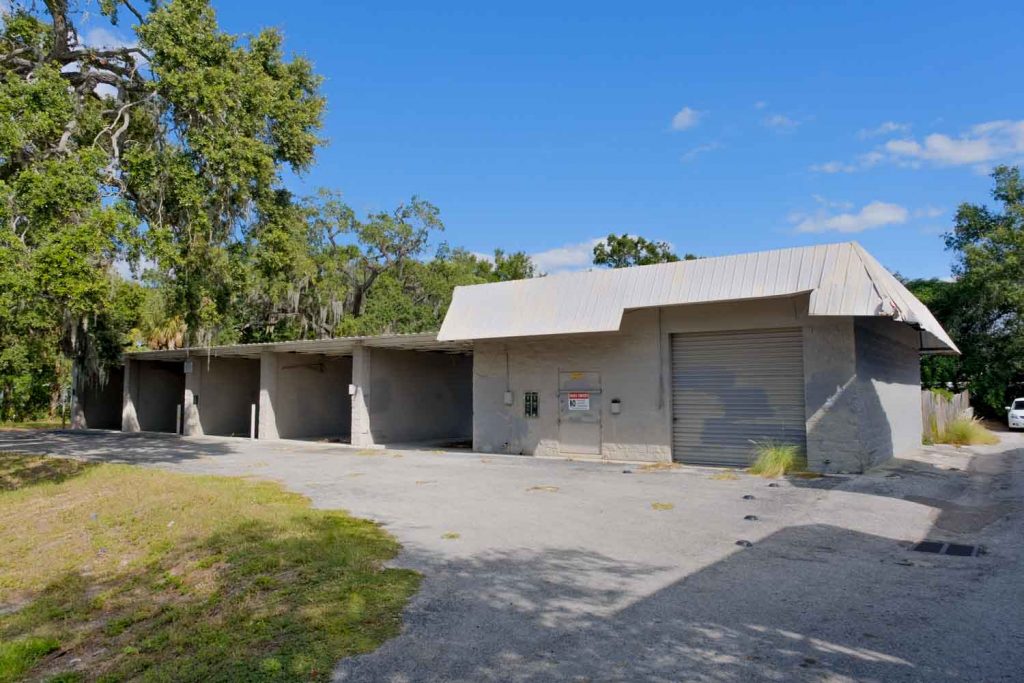 How To Demolish a Car Wash
Demolishing a car wash is surprisingly simple. You probably don't think about it while your car is getting hosed down, but the construction is pretty bare-bones. Cinderblock walls plus metal-sheet roof. Our excavator operator pulled the roof off in mere minutes, crumpling it up and stuffing it into a roll-off dumpster. After that, he pulled down the cinderblock walls into a big pile of rubble. He paused the carnage for a brief moment to remove any recyclable metal from the heap, then scooped it all up and deposited it in a series of dumpsters.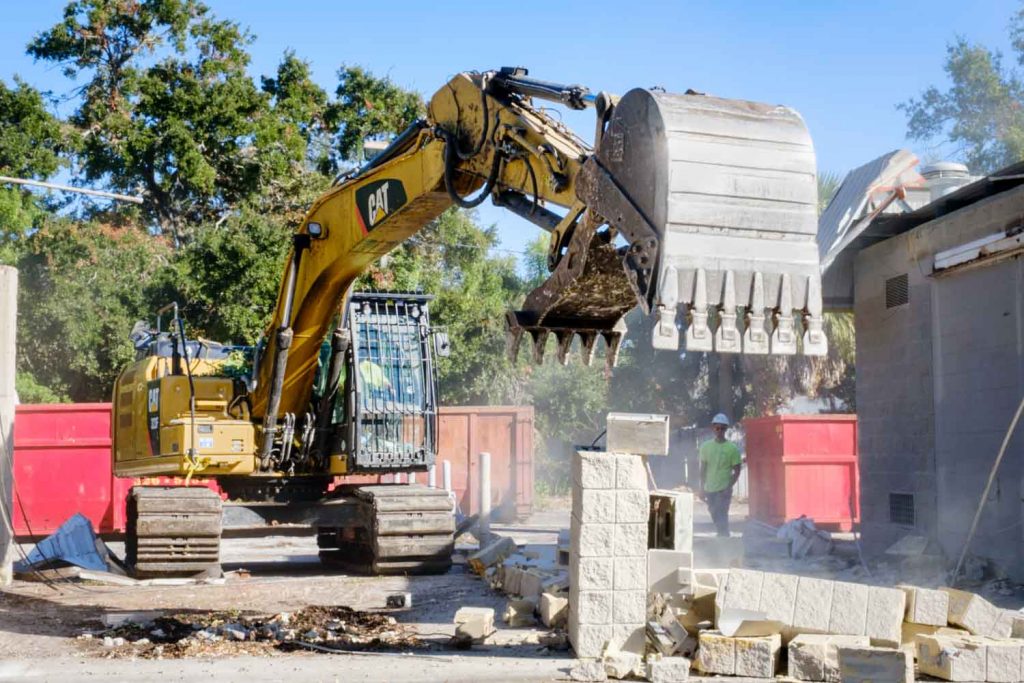 The control building put up a little bit more of a fight, but not by much. The story of the demolition, in the end, is largely the same. Pull off the metal roof, separate any usable metal, then crush in all of the concrete and haul it away. The "opposable thumb" on our excavator bucket is excellent for grabbing, separating, and manipulating parts of the buildings that we demolish. If you watch our operator in action, he operates it as smoothly and casually as if it was his own hand.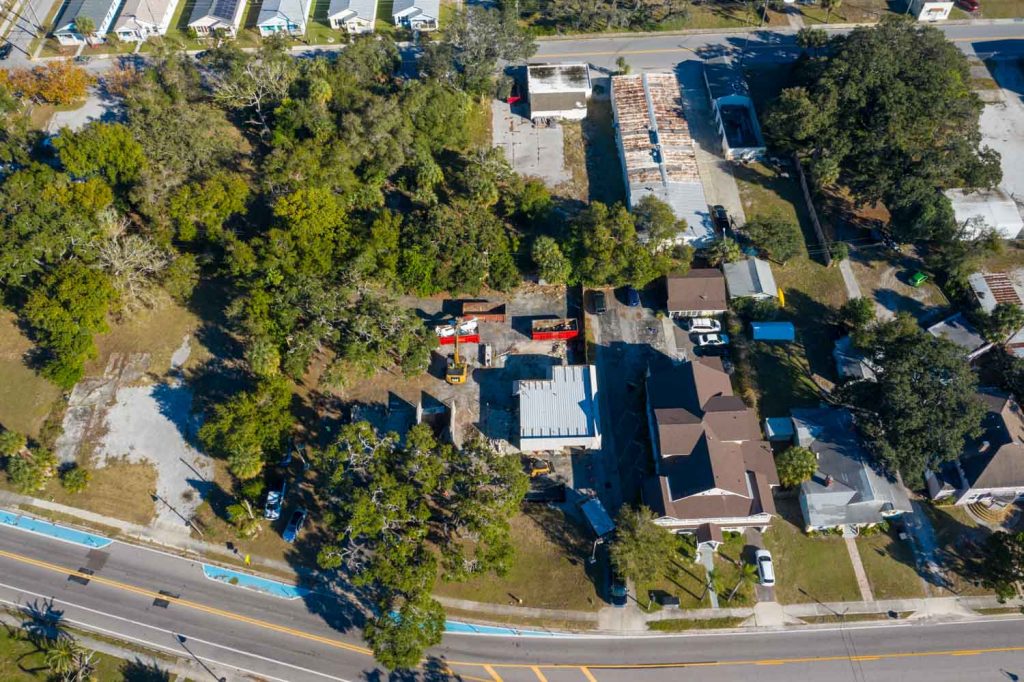 In Conclusion
Demolishing a car wash is a pleasure we rarely get to indulge in. There's not a lot of faffing about, just pure crush, smash, scoop action.
If you have a car wash, or any other commercial or residential building, that you want to see demolished, give us a call. We will send an estimator out to you to make sure that we give you the best quote the first time.