The day was grey and chilly. We all rubbed our hands together to stay warm as we waited for the excavator to be delivered to our latest house demolition. We would be demolishing a small ranch house in south St. Petersburg, Florida. But it didn't look like it. Every inch of the house looked like it had been transplanted from the midwest, carried on the back of a truck down I-75 from middle-of-nowhere Ohio. Eventually, one of us gave the front door a solid shove and found it unlocked. What we found inside was simply delightful.
The house we had come to demolish felt like your grandma had just moved out. It was filled with warmth and graced at every turn with small, careful touches that humanized it. And yet, there still remained a number of details that placed it firmly in another time. Wood textures and accents were plentiful; my brief tour uncovered wooden cabinets with careful cursive labels and wood paneling in bedrooms and wood shelves in closets. One bedroom also sported a wall-sized cork board that bore stickers and advertisements from a number of local radio stations. You could feel the personality of the humans who left this place behind, oozing from every wall and every choice. It was such a shame to have to tear it all down.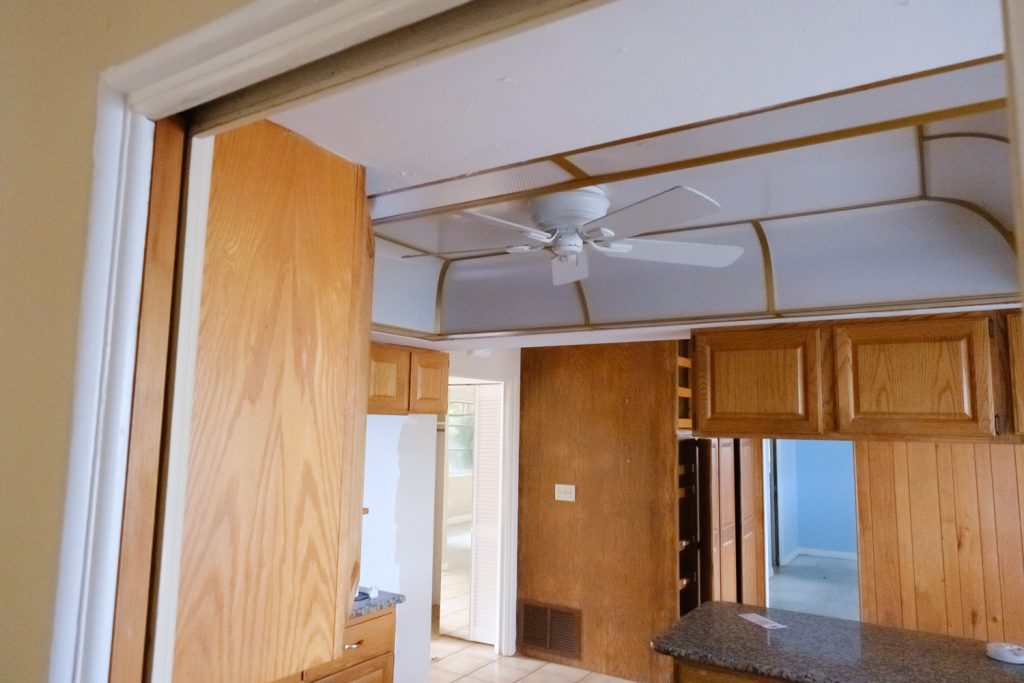 The House Demolition Begins
But it could not last. We were contracted to demolish the home, and we were determined to give this demolition everything we had. The excavator arrived right on time, and the operator climbed aboard to give it a whirl. He extended the arm, tested opening and closing the claw a couple times, and then set to work pulling out the landscaping. Shrubs, bushes, and small trees all bit the dust in just a couple of short minutes. These were stacked safely off to the side, where they were clear of the path of the real demolition.
The Residential Demolition Process
Residential demolition is fairly straightforward at its core. The excavator operator uses the claw and bucket to to crush the large, stable, structures of the house into little shards and bits. Long beams are broken into a dozen short wood spikes. A particularly skilled one like ours targets specific sections of the house one at a time, leaving brick and concrete structures standing while peeling wood and drywall away effortlessly.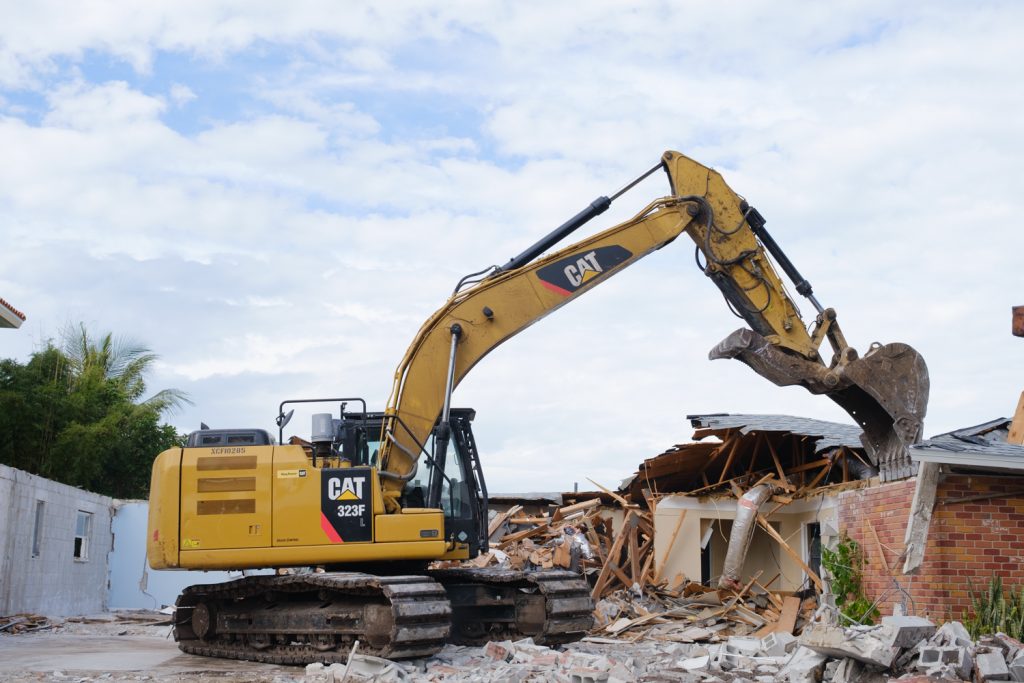 And so it was that this demolition began with the roof of the garage. The operator pushed the roof straight down, effortlessly relocating the wood, insulation, shingles, and ductwork into the space where the homeowner's cars would have lived. Amazingly, he left the concrete walls of the structure intact, at least at first. When the roof had been fully caved in, he peeled back the concrete and brick front facade and set it aside. Then, access to the center secured, he gathered up all of the destroyed remains of the roof, the cabinets, and the drywall, and loaded them into a truck. Once they were clear, he threw the concrete and brick into a roll-off dumpster, to be taken back to our yard and recycled. Lather, rinse, and repeat, until there is no more house.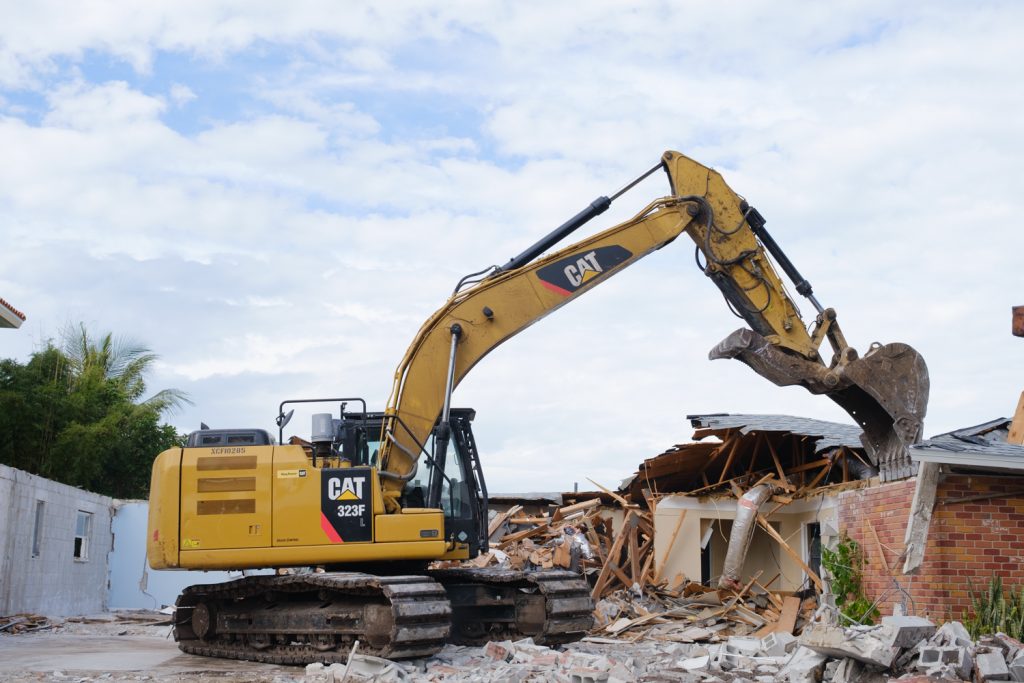 Finale
The end product of a demolition like this is a clean lot. A smooth patch of earth, graded and seeded with silt fencing, that awaits new construction and new life. Someday soon, there may be a new house on this lot. But for now, it is a grassy promise of good things to come, and a memorial to the house demolition that took place here not so long ago.
If you have a demolition project that you want a quote for, please give us a call. We would absolutely love to send an estimator out to your site, so that we can give you an accurate, personalized quote the very first time. Trust us, we do this every day. You are in good hands if you demolish with AAA.