There are a few ways to approach a pool demolition. Depending on the materials that were used in the pool, the local laws and ordinances, and the intentions of the owner, there are basically two roads that you can go down. The first is to remove the pool entirely. You break up all of the material and haul it away, then fill the hole with dirt. The second option is to just fill the hole with dirt, removing only the materials necessary to present a smooth surface to the outside world. For this job, The owner chose option two.
Pool removal starts
Bright and early on a crisp Monday morning, our demolition crew arrived at the house to begin working on this residential pool removal project. Their first step was to drain the pool using a large gas powered pump. While the pump did it work, the crew wasted no time. As soon as our excavator arrived on location, the operator set to work breaking up the concrete deck that surrounded the pool. This concrete could easily be recycled at our yard, where we turn scrap material like this into gravel, mulch, and all sorts of construction materials for future projects.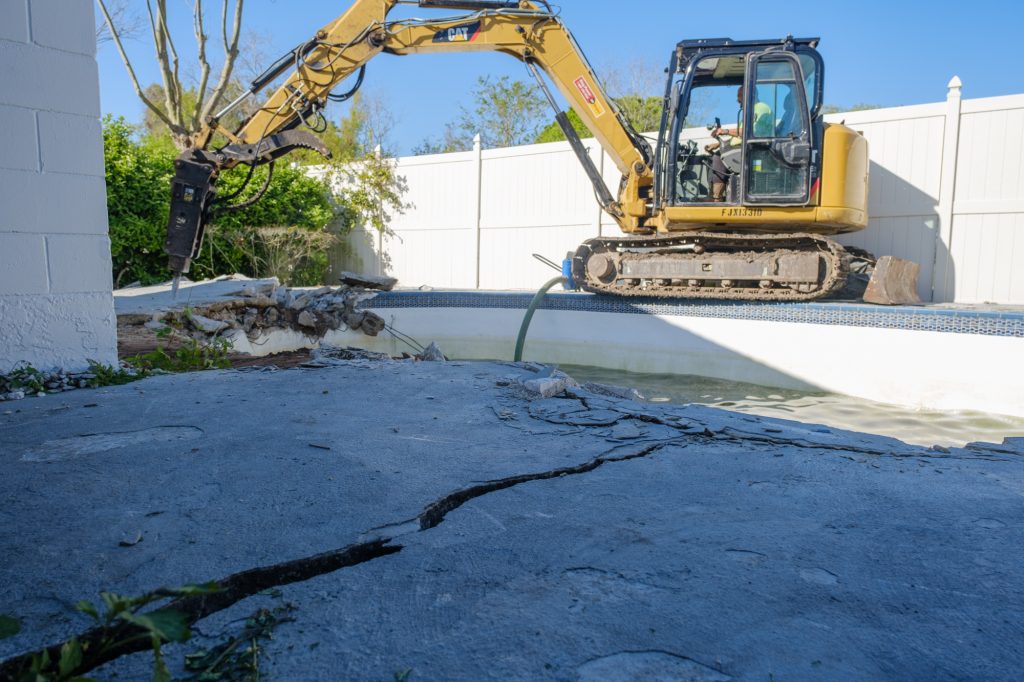 Pool demolition process
To do this, he used his pneumatic hammer instead of a bucket. He broke of the concrete walls of the pool about A foot or two below the ground level, Drilling large holes with his powerful hammer. When the deck of the pool was separated from the walls of the pool, he pulled it all into the center, creating a large pile of shattered concrete where the pool had once been. He finalize this process by drilling several drainage holes in the bottom of the former pool, allowing it to breeze and allowing water to pass in and out unimpeded. The final step was simply to him add fill dirt and smooth the new yard.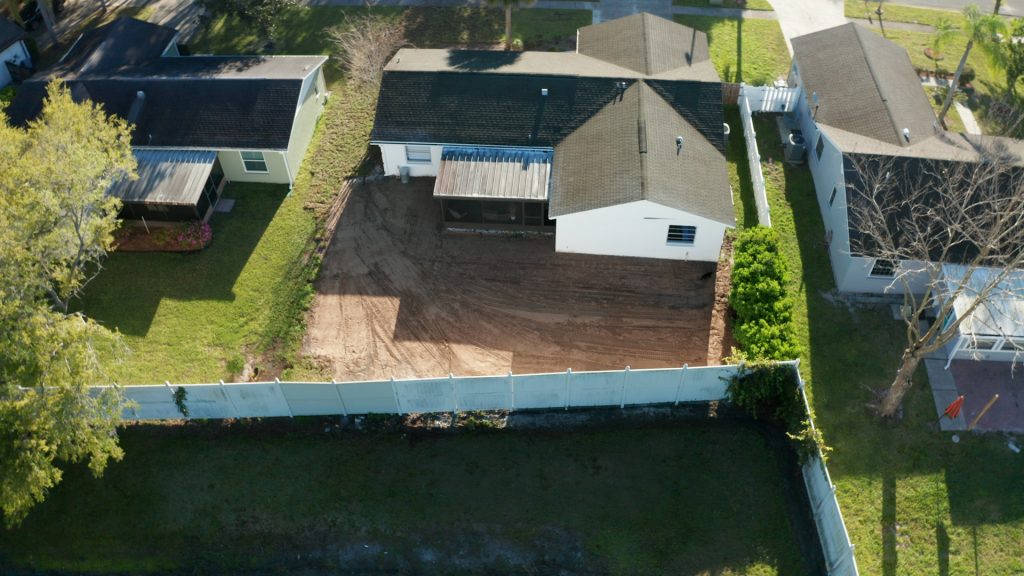 Pool removal for the people, anywhere in the Tampa bay region
Pool demolitions are some of the most fun work that we get to do here at Aaa. We are proud of the skill and experience that we have accumulated, and we would be honored to apply them to your pool. If you need a pool removed or demolished anywhere in the Tampa Bay Area, please reach out to us. We will send a professional estimator to you, so that we can talk you through the whole process and make sure that we get you a fair, honest, and accurate quote the very first time.