The owner of the house loved her pool for many years. After taking a trip to visit a friend in Miami in the early 90s, she discovered that her two beloved golden retrievers swim like Olympic athletes. They love the water. They couldn't get enough of it. So she came home from Miami that summer and said to herself, "well, I guess I have to build a pool out back." But time passed, and the next generation of dogs weren't as excited about water. The maintenance started to add up. She got tired of fishing leaves and branches out of the pool, for one thing. For another, with every major rainstorm, the pool would spill over and flood her whole yard and deck. Finally, it all became too much for her. She hired AAA Service Company to take out the pool and make her headaches go away.
The Pool Demolition Begins
Any pool demolition can have a hiccup, but we've been around this block a few times and we come prepared for almost anything. This time, when we arrived on site, we found that the pool was still full. Luckily, we always carry a pump and hoses in our trailer full of tricks. We set to work draining the pool, and while that was happening our operator set to work breaking up the concrete shell of the pool with his demolition hammer. For those unaware, this is a hydraulic jackhammer-type extension that can be mounted on the arm of an excavator for quick, easy placement.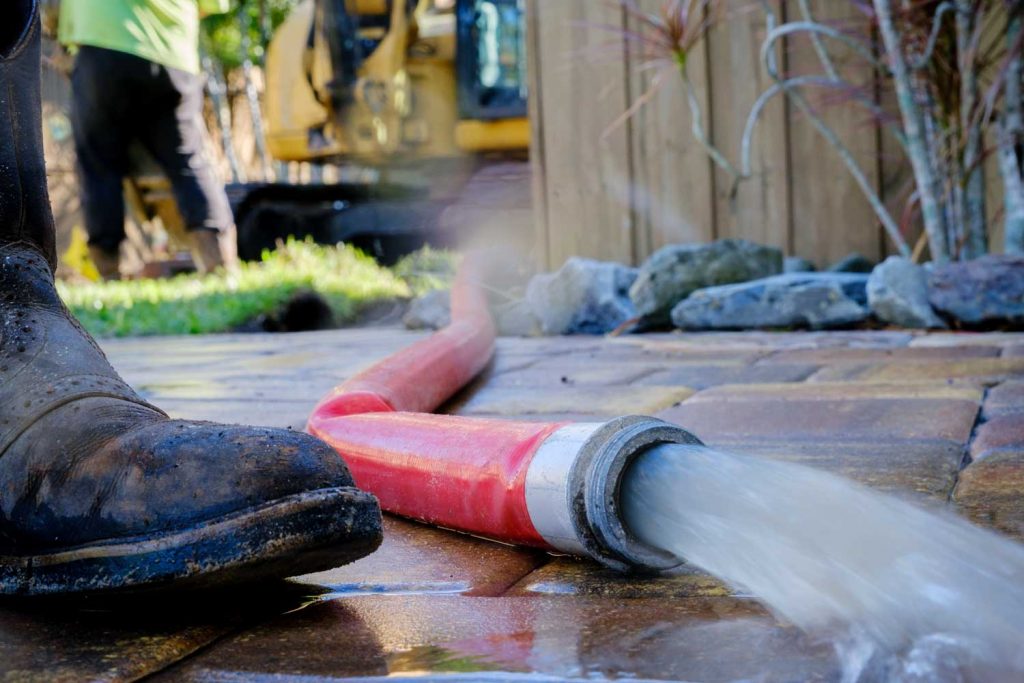 The excavator made short work of the pool, and soon it was time to clean out the concrete. The operator swapped his demolition hammer for a claw bucket, and began loading the shattered concrete into one of our roll off dumpsters, which had just been delivered to the site.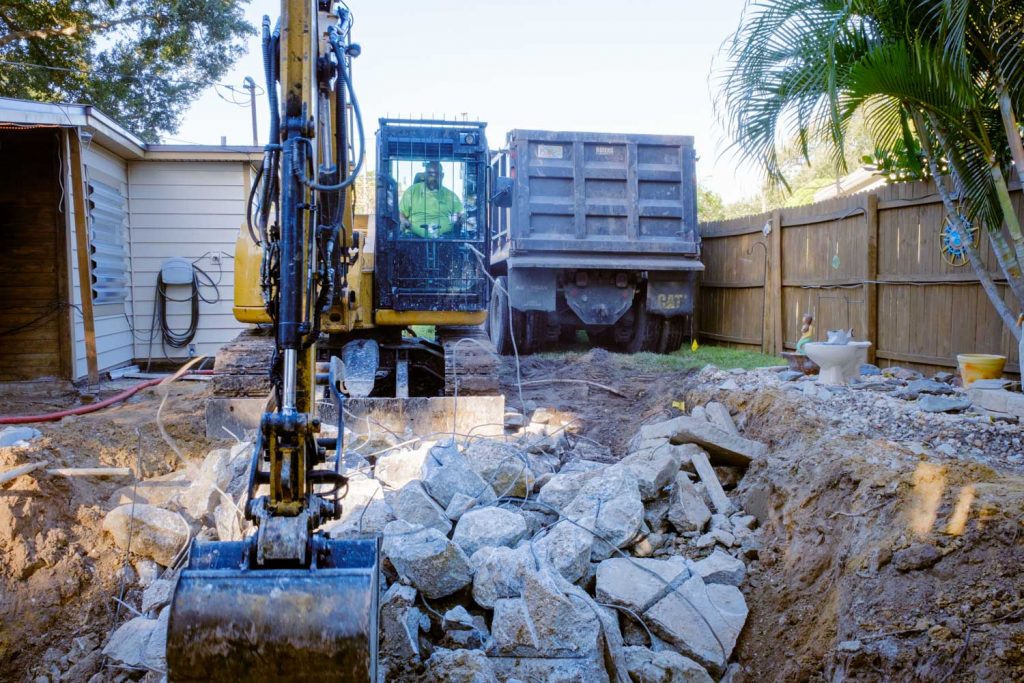 It should be noted that the whole time this work was being completed, her grandson was watching with joy and astonishment. Like so many little boys, and so many grown men as well, his eyes lit up with excitement at the sight of our big yellow machines.
With the concrete removed, we spent the second day filling, compacting, and smoothing the yard. Truck after truck brought quality fill dirt from our recycling yard, which we meticulously rolled and compacted. Taking the time to do this compaction work ensures that there won't be any sinking in the future once all of our work is done and we are long gone.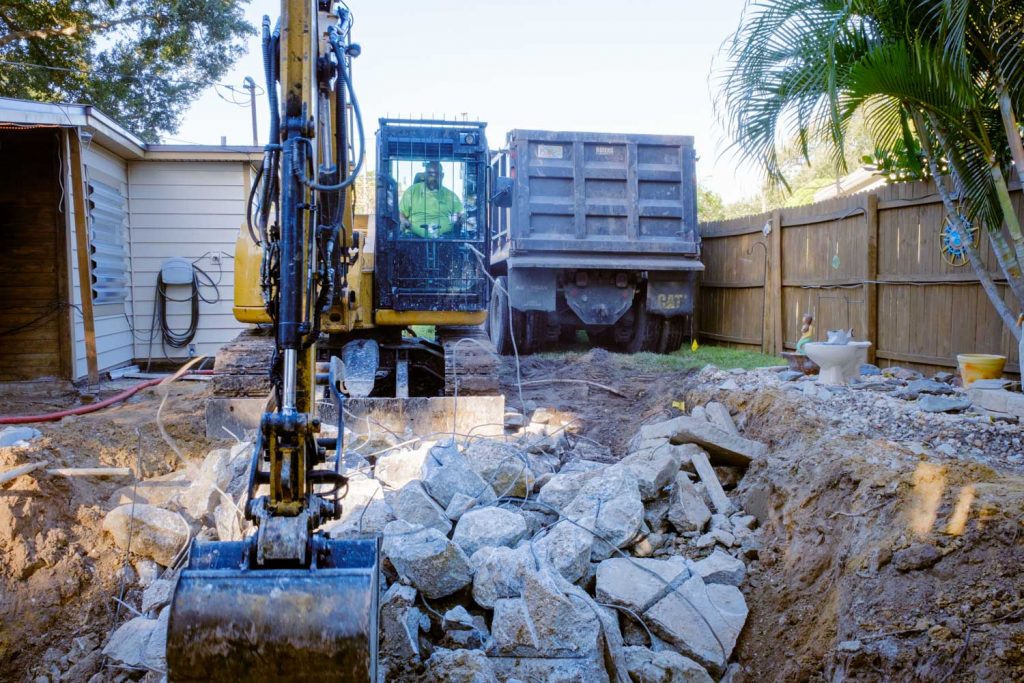 Completion
Finally, after two days of honest hard work, it was finished. The yard was pristine, and hardly a trace remains that there was once a pool in it. We packed up our machines and headed home, satisfied with the job well done.
If you need a hand with your own pool removal project, or any other residential demolition In Central Florida, please reach out to us. We will send a professional estimator to you, to make sure that we give you a fair price the first time. In the meantime, check out this gallery of photos from our most recent pool removal!