Condominium demolition jobs can surprise you. You have the floor plan, sure. You know that you're doing the kitchen or the bathroom or something in the back. But what does that mean? What sort of kitchen? How far is "in the back"? Oh, and it's upstairs? Ok, sure, whatever, sounds good.
And then, you show up to this.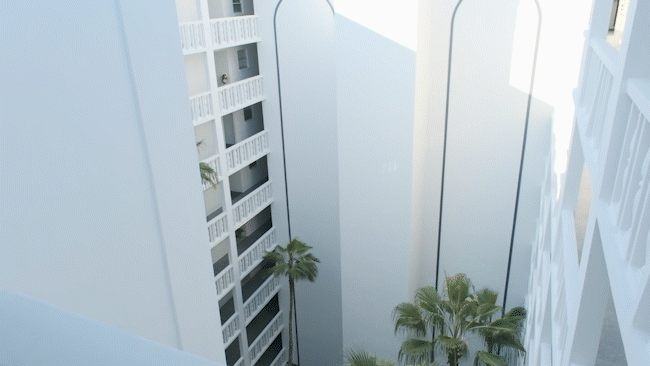 An Amazing History
Talking with the excited new owner of this condo later, we discovered that this was the residence of the late local legend Dan Johnson himself. Johnson was a local media mogul, a rock and roll pioneer who operated Prog Rock AOR station WFSO AM starting in 1965 and took full ownership of the station in 1973. He sold it in 1978 to focus on his next project: an FM station focused on classical music. Weird pivot, I know. He moved to TV in 1986 with WMOR-TV, which exclusively ran music videos, essentially operating as a small-town MTV before becoming an NBC affiliate a few years down the line. And in the middle of all that, he went and got himself elected mayor of St. Pete Beach! Judging by the nicotine residue, the massive bar, the classy parlor, and the cutting-edge sound system, this condo and its occupants saw quite a few high-society parties in their day.
Touring the Condo
The condo itself entirely lives up to this reputation. Coming through the front door, a hallway of mirrors leads you straight into a large room clearly intended to entertain guests. Stylish directional lights and deep carpets betrayed a 1980s sensibility, as did the pastel vinyl padding on many major surfaces. Turn around 180 degrees, and you come face-to-face with what must once have been a lavish home bar. Rarely do you see mirrors, recessed lights, glass shelves, and embedded wall speakers inside someone's living room. And yet here they were, all precisely and carefully placed to maximize social mingling. The bar even had a built-in blender, for christ's sake.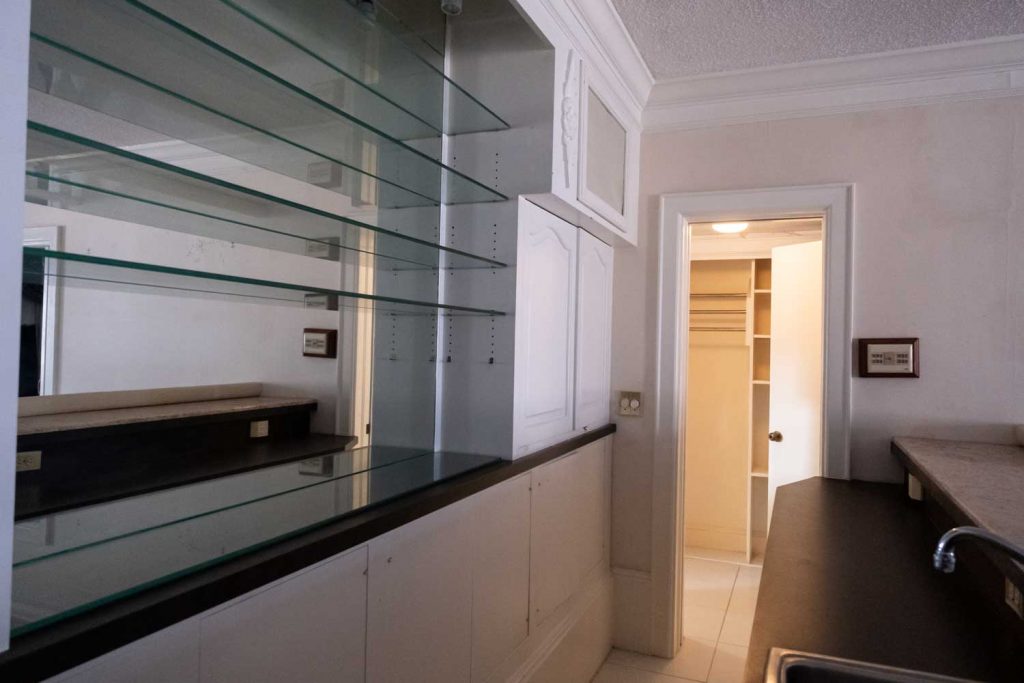 Throughout the condo, there are small knobs and buttons on the walls simply labeled "Music Control" by Yale Audio of Tampa. With a little bit of poking around, we discovered that they all ran to what I have dubbed the "control closet." One can imagine it must once have been filled with records, tapes, and the hardware to play them. That closet controlled all of the speakers embedded in the walls, for example behind the bar in the large gathering room. This must have been a dream come true for a radio executive in the age of analog.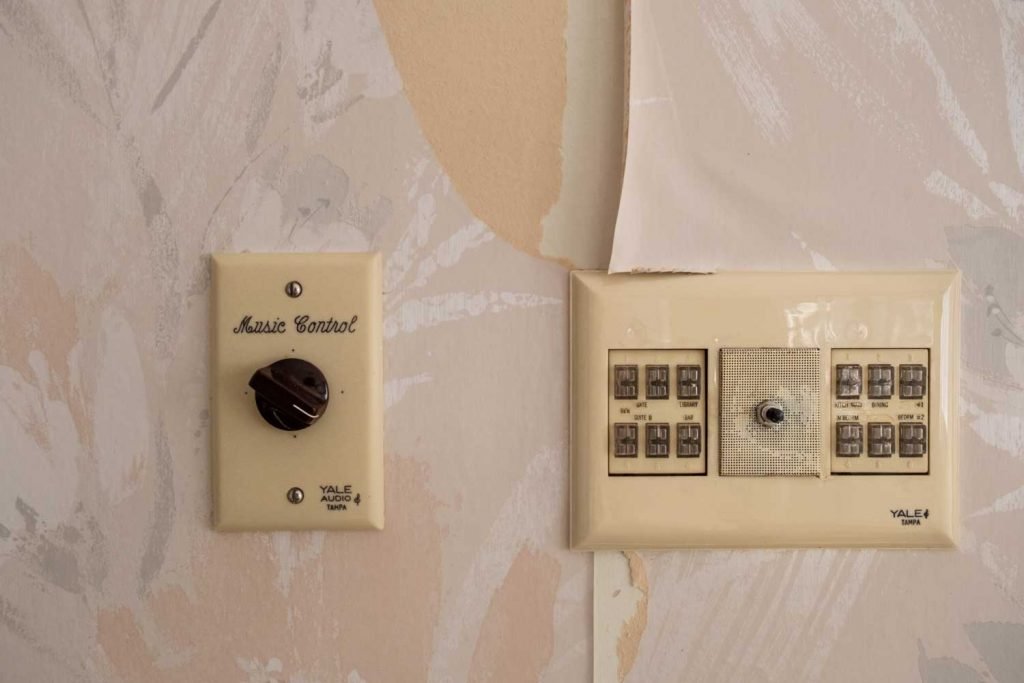 The Work
Condo demolitions can be a pain. A huge percentage of the time, the only path of escape for the garbage is down the main residential elevator. You can take one, two, maybe three trash cans at a time. Everything goes down by hand. That means you have to set up processing stations with saws and tables and tools, so that you can break stuff up into digestible chunks. You tear down the scrap, you put it into piles of similar materials (metal, long boards, etc), and then bit by bit you process it, load it, and roll it away. It takes time, it takes effort, and it's the only way that these things get done.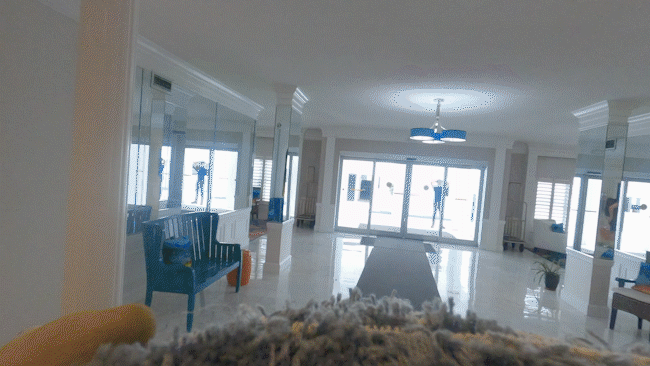 So room by room, our crew demolished, disassembled, and stacked every item on our work orders. In some places that just meant a weird old toilet and a sink with rusty handles. In other places, entire walls came down. Air ducts and electrical conduits were on the menu in some rooms. And of course, carpet. If it was on the list, we demolished it, broke it up into manageable pieces, and rolled it out to the dumpster. The process isn't pretty, but the end result usually is.
Since this is a condo and not a house, we have to respect that many other people live here and share these spaces. So to protect the complex from our debris, we first hung protective blankets in all the elevators so that an errant piece of metal or piping couldn't scrape up the paneling. Then, we laid out a path of cheap black carpet from the elevator doors to the front entrance. We don't care about getting drywall dust or loose splinters in our carpet at the office, but the maintenance staff at the complex likely would.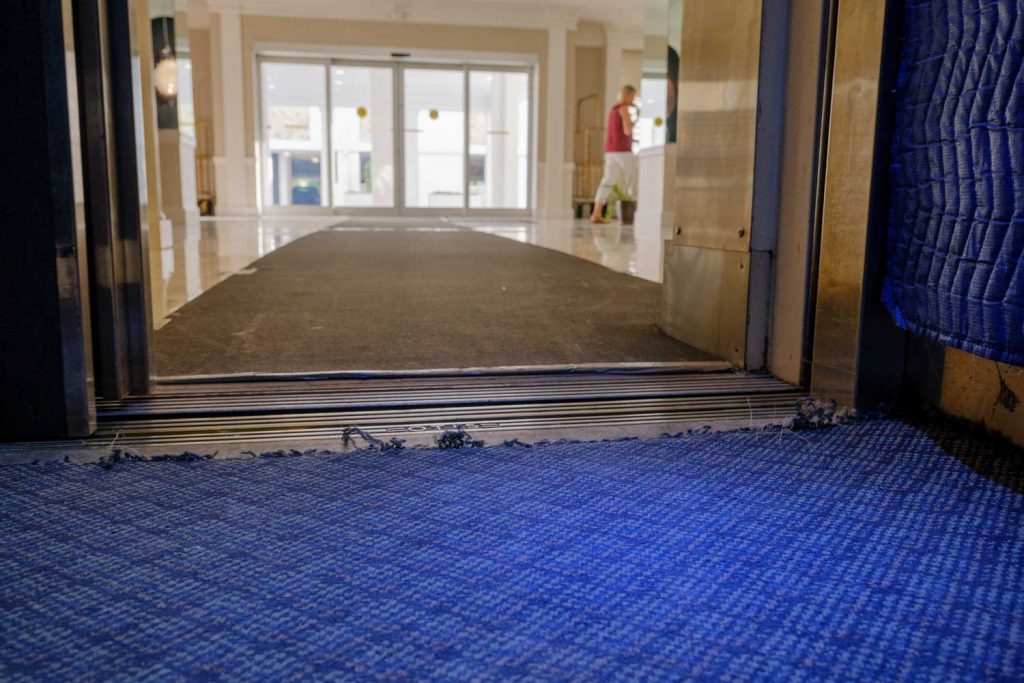 All in all, it took a full crew about two weeks to strip most of the condo down to concrete and plywood. Our last day on the job was spent with brooms and vacuums, making sure the place was spotless, clear, and ready to hand off to the construction team that would be rebuilding the interior in a more modern style. If you are remodeling a condo, don't take that all on by yourself. Let us help you. We'll send a professional estimator out to your location so that we can guarantee you the most accurate price.