Looking at it without knowing Clearwater, you'd never know that it was valuable beach-adjacent property. And yet, there it stands, just a few blocks from the ocean. A small and unassuming bungalow, converted to, and then returned from, a cute rental duplex, sitting on what is likely a million-dollar plot of land. This cute and humble house exists in a bubble of time, a memory of old Clearwater. But the housing market has moved on, and history can be no barrier to the future. So AAA Service Company was called, ready to enact the residential demolition required to welcome in the future.
Clearwater Revival through Demolition
Downtown Clearwater, Florida is experiencing a wave of rejuvenation and development, a spasm of growth. Entire blocks that have sat unclaimed and unkempt are being turned over and re-developed at breakneck pace. AAA Service Company is excited to be a key part of these re-development efforts. This demolition was one in a series, with more to come. Our most recent car wash demolition was part of this greater effort to revitalize downtown Clearwater.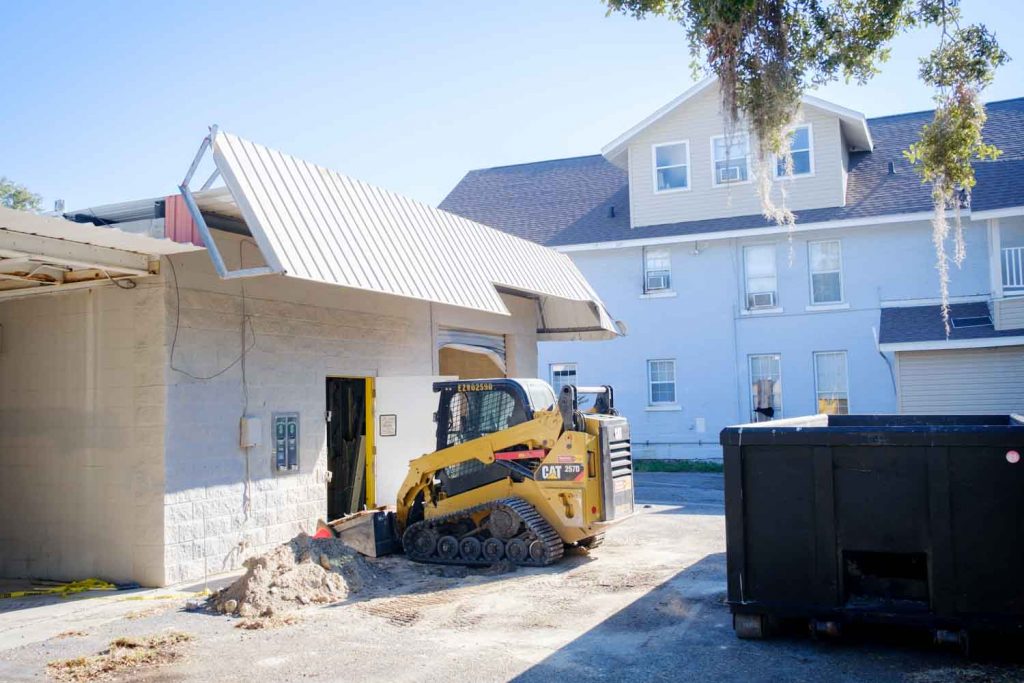 House Demolition Begins
And so, when the permits cleared, AAA Service Company began demolition on this small house on Nicholson Street almost immediately. An excavator, a skid steer, and several roll-off dumpsters arrived at the property, and work began immediately. The house had been sitting abandoned for some time, and in that period the local plant life had grown and grown, uncontrolled and uncontained. The operator of the skid steer started in the back of the house, scraping brushes, vines, and overgrowth from the lot. In front, the excavator spared no time pulling apart the roof that overhangs the porch, separating wood structures from concrete foundations. Each material found its way into its own dumpster, each to be taken back to our recycling yard to be transformed into mulch and gravel, respectively.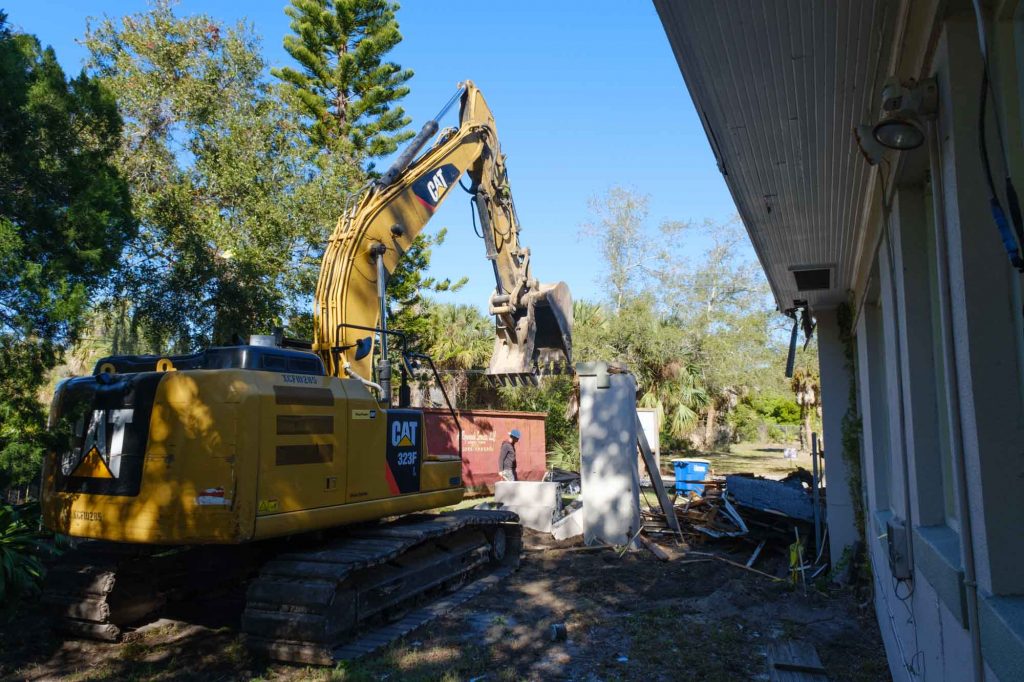 The Process of Residential Demolition
Residential demolition is fairly straightforward, especially when the job at hand is the demolition of an entire house. The excavator operator moved his way methodically through the house, working from front to back. With every room in the house, he crushed in the ceiling, broke the debris into manageable pieces, and then transported it to a dumpster or a truck. When the whole house had been chewed up in this way, all that remained was the concrete slab that served as the house's foundation. He pulled this slab from the earth, again crushing it into smaller chunks that are easier to transport and easier to break up into gravel back at our yard.
The Remains
After the meat of the demolition is done, all that is left is to grade the lot that remains and erect a silt fence to protect it from erosion. Depending on the laws and ordinances of the city and county that the property resides in, we might also be required to lay grass seed as well. These erosion control measures are the finishing touches, the cherry on top of the demolition milkshake, that show our dedication to completing every job the right way.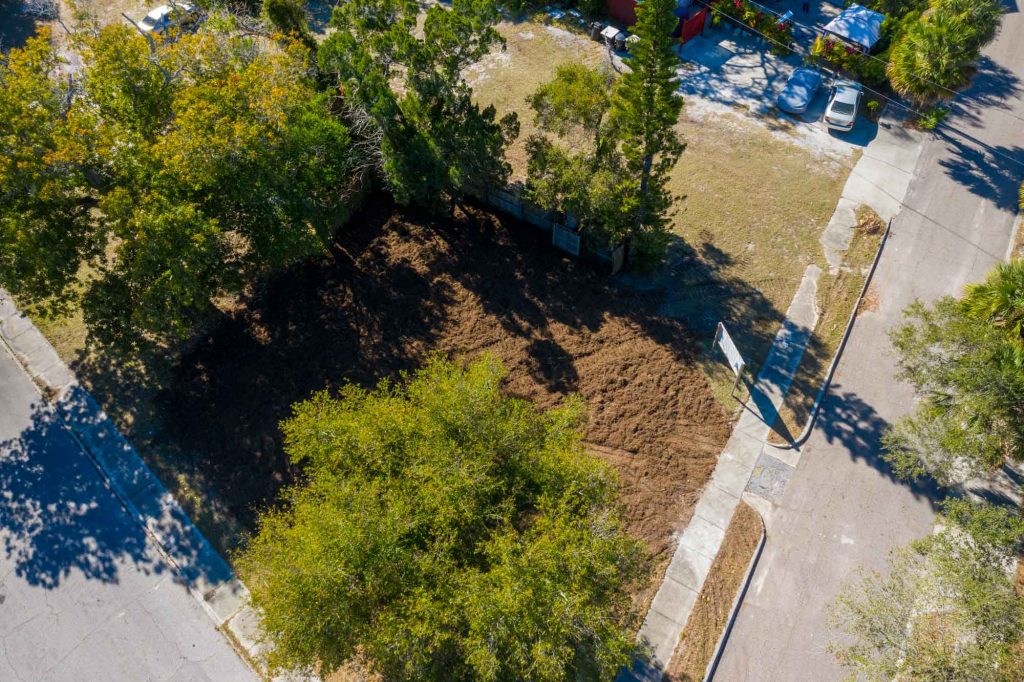 If you, or someone you know, is in need of demolition services, please do not hesitate to reach out to us at any time. We will send an estimator out to your property, to make sure that we give you an honest and fair quote the first time. Your time is valuable, so don't delay – call AAA today.